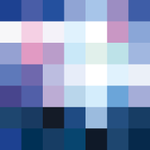 Pictorine - minimal fine art travel, nature & architecture photography
Hello, I am Victorine Légassa, a photographer based in Belgium. Besides the love to travel, I have a fascination for architecture, design and nature. To create an image I let myself be guided by the light, shadows and lines that I perceive to obtain a suitable composition unique for each subject. I try to reflect a certain calm in my images and like to capture a subject in an abstract way, so the person who looks at it can give it his own interpretation. This results in pieces where nothing seems what it really is and some images come out in a mysterious and minimalistic way. Nature is a great source of inspiration for me with its pure colors, structures, shapes and natural movements. Hopefully my work can inspire you and help you find your peace.
Let's connect on Instagram, you can follow me @pictorine .
Read more
Pictorine minimal fine art travel, nature & architecture photography's Store
Filter