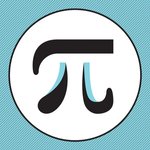 Pi Design Prints
Lauren Bautista, owner and designer of Pi Design Prints, began her love for anime and video games at a young age after she was introduced to My Neighbor Totoro by her older brothers. Being the youngest of six children, the closet one in age being seven years older, it was easy for her to get lost in the world of fantasy. The media she consumed helped influence her life and passions. As she grew older she found that she had a talent for art but out of anything she could draw she loved letters the most. This led her down the road to get a BFA in Graphic Design at Dominican University. Wanting to utilize the skills she has learned and her passion for type she opened Pi Prints to be an outlet for her creativity and, hopefully, a chance to set her own course in life. Follow Pi Design Prints on: Pinterest: https://www.pinterest.com/piprints/ Tumblr: https://www.tumblr.com/blog/pidesignprints Pi Design Prints joined Society6 on August 11, 2015
More
Lauren Bautista, owner and designer of Pi Design Prints, began her love for anime and video games at a young age after she was introduced to My Neighbor Totoro by her older brothers. Being the youngest of six children, the closet one in age being seven years older, it was easy for her to get lost in the world of fantasy. The media she consumed helped influence her life and passions.
As she grew older she found that she had a talent for art but out of anything she could draw she loved letters the most. This led her down the road to get a BFA in Graphic Design at Dominican University. Wanting to utilize the skills she has learned and her passion for type she opened Pi Prints to be an outlet for her creativity and, hopefully, a chance to set her own course in life.
Follow Pi Design Prints on: Pinterest: https://www.pinterest.com/piprints/ Tumblr: https://www.tumblr.com/blog/pidesignprints
Pi Design Prints joined Society6 on August 11, 2015.