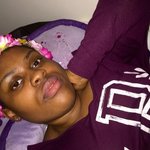 Donna Bella
Donna Bella was born on Mars in 1996. Bella works predominantly in the medium of painting, but includes photography in her large scale installations. Bella will be completing her degree in Communications at Marymount Manhattan College and minoring in Fashion Marketing.
She is represented in the collection of Rare Breed co.. Bella heart will always be in the arts!
For more items visit my site www.DBcollection.bigcartel.com "Blue Flame" is the collection this month "Blue Flame x Adidas" is now available on my site for 140.00 and free shipping! All images copyright by Donna Bella Collection. It is unlawful to copy, edit, display or redistribute copyrighted images without permission.
www.facebook.com/donnabellacollection
Read more