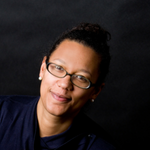 Pistache and Rose
I create in many mediums; food, watercolour, acrylic, paper and ink, and graphic design. {though not at all at the same time} I began painting with acrylics in 2000 while I was studying at Culinary school in Vermont. I enjoyed the freedom and emotions of abstract art. It was a stress reliever and a big change from my work as a chef. As a creative outlet, it ebbed and flowed over the years. When I started my catering company in 2007, I began to explore graphic design. With a minimalist aesthetic, I played in that medium for my own business and eventually for clients. It also sparked my love of food photography. Playing with the styling and light was a new way to get creative with my food. Watercolours sprang to life in the summer of 2015. Turning 40 does strange things to us but I felt a reawakening of creativity. Dresses began coming to life, gaining movement and texture the more that I played. My darling husband created an amazing studio space for me and the suddenly I was in full production. I always say that I am a true Gemini, unable to be defined by one label, I will focus only on the two passions that have woven together over the years. Food and Art. Pistache and Rose is located outside of Montreal, QC. Follow us on the following accounts. www.facebook.com/pistacheandrose instagram.com/pistache_and_rose/ www.pinterest.com/pistache_rose/ Margaret Pistache and Rose joined Society6 on April 12, 2015
More
I create in many mediums; food, watercolour, acrylic, paper and ink, and graphic design. {though not at all at the same time}
I began painting with acrylics in 2000 while I was studying at Culinary school in Vermont. I enjoyed the freedom and emotions of abstract art. It was a stress reliever and a big change from my work as a chef. As a creative outlet, it ebbed and flowed over the years.
When I started my catering company in 2007, I began to explore graphic design. With a minimalist aesthetic, I played in that medium for my own business and eventually for clients. It also sparked my love of food photography. Playing with the styling and light was a new way to get creative with my food.
Watercolours sprang to life in the summer of 2015. Turning 40 does strange things to us but I felt a reawakening of creativity. Dresses began coming to life, gaining movement and texture the more that I played. My darling husband created an amazing studio space for me and the suddenly I was in full production.
I always say that I am a true Gemini, unable to be defined by one label, I will focus only on the two passions that have woven together over the years. Food and Art.
Pistache and Rose is located outside of Montreal, QC. Follow us on the following accounts.
www.facebook.com/pistacheandrose instagram.com/pistache_and_rose/ www.pinterest.com/pistache_rose/
Margaret
Pistache and Rose joined Society6 on April 12, 2015.
Pistache and Rose's Store
354 results
Filter