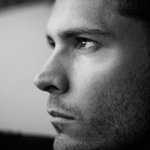 pisu
Ignasi Pi-Sunyer "Pisu" is a freelance illustrator with an extremely peculiar imagery. He was born in Barcelona moving to the Uk in 2009 to take Postgraduate character animation at Central Saint Martins College of Art and design. He says he landed in the world of arts like a martian, after scaping from a big corporation where he was working as a lawyer. Ignasi did a Degree in Illustration at "Massana Art School" of Barcelona and he's member of the "The Professional Association of Illustrators of Catalonia". Ignasi loves Terry Guilliam's animations, folk art, and the German expressionism. He has created silhouettes for several successful shadow plays, and published illustrations for newspapers and museums. His final degree film, a collaboration with The National Gallery has been nominated by VAD (International Festival of video and digital Arts). He says he's not a gifted drawer. He works better with emotions rather than the head. When he's not in front of the computer he's cooking Spanish omelettes, drinking wine and chasing nymphs around the trees, springs and fountains. website: http://www.pisupaints.com facebook: http://www.facebook.com/pisupaints pisu joined Society6 on April 14, 2009
More
Ignasi Pi-Sunyer "Pisu" is a freelance illustrator with an extremely peculiar imagery. He was born in Barcelona moving to the Uk in 2009 to take Postgraduate character animation at Central Saint Martins College of Art and design. He says he landed in the world of arts like a martian, after scaping from a big corporation where he was working as a lawyer. Ignasi did a Degree in Illustration at "Massana Art School" of Barcelona and he's member of the "The Professional Association of Illustrators of Catalonia". Ignasi loves Terry Guilliam's animations, folk art, and the German expressionism. He has created silhouettes for several successful shadow plays, and published illustrations for newspapers and museums. His final degree film, a collaboration with The National Gallery has been nominated by VAD (International Festival of video and digital Arts). He says he's not a gifted drawer. He works better with emotions rather than the head. When he's not in front of the computer he's cooking Spanish omelettes, drinking wine and chasing nymphs around the trees, springs and fountains.
website: http://www.pisupaints.com facebook: http://www.facebook.com/pisupaints
pisu joined Society6 on April 14, 2009.