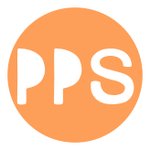 Pixel Pearl Studio
Hi there!
My name is Amber Leigh Fagan and I'm a digital and mixed media artist living with my husband and two dogs in Chapel Hill, North Carolina. Most days you can find me lounging around in leggings and a t-shirt with a coffee cup in hand as I doodle on my iPad Pro or making a mixed media mess in one of my many sketchbooks.
I am mostly known for my bright and bold artwork that reflects my youthful outlook on life. I'm a child-at-heart and am drawn to the quirky and strange ephemera of life. I am passionate about color and I love creating designs that pop off the paper or screen.
I believe that there is no one-size-fits-all when it comes to art. For many years I struggled with conforming to standards of creativity and life that left me feeling unfilled most days. Now I embrace my quirky and offbeat outlook on life, and I live and create for me.
Read more