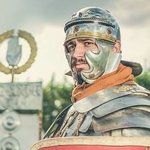 pkaczmarczyk.com
My name is Paweł Kaczmarczyk. I'm an 2d artist/illustrator. I was born in 1991 in Lublin, Poland. I'm currently works in entertainment industry at Artifex Mundi game development studio. My main passion are games, history and folklore. In my free time I'm member of reenactment group "Legio XXI Rapax". pkaczmarczyk.com joined Society6 on February 10, 2016
More
My name is Paweł Kaczmarczyk. I'm an 2d artist/illustrator.
I was born in 1991 in Lublin, Poland. I'm currently works in entertainment industry at Artifex Mundi game development studio. My main passion are games, history and folklore.
In my free time I'm member of reenactment group "Legio XXI Rapax".
pkaczmarczyk.com joined Society6 on February 10, 2016.
pkaczmarczyk.com's Store
12 results
Filter