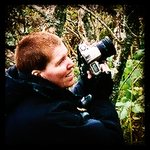 PL Miller
Hi, and thanks for checking out my photographs. This is where I keep my current catalog of images for sale (always a work in progress!). If you'd like to see more, my photoblog is www.plmillerphoto.com. I also work with Gatewood Journal (www.gatewoodjournal.org) and have a number of images in the Gallery there. In addition to photography, I do photo archiving & restorations; you can see some work samples and read more about that at www.plmillerrestorations.com. PL Miller joined Society6 on December 30, 2012
More
Hi, and thanks for checking out my photographs. This is where I keep my current catalog of images for sale (always a work in progress!). If you'd like to see more, my photoblog is www.plmillerphoto.com. I also work with Gatewood Journal (www.gatewoodjournal.org) and have a number of images in the Gallery there.
In addition to photography, I do photo archiving & restorations; you can see some work samples and read more about that at www.plmillerrestorations.com.
PL Miller joined Society6 on December 30, 2012.