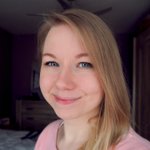 Ploopie
Hey, my name is Caroline Nyman also known as Ploopie. I'm a digital artist and here you can find some of my artworks. For more art and information visit my website and if you have any questions feel free to send me an e-mail. Website: www.ploopie.se E-mail: contact@ploopie.se Ploopie joined Society6 on December 7, 2012
More
Hey, my name is Caroline Nyman also known as Ploopie. I'm a digital artist and here you can find some of my artworks.
For more art and information visit my website and if you have any questions feel free to send me an e-mail.
Website: www.ploopie.se E-mail: contact@ploopie.se
Ploopie joined Society6 on December 7, 2012.