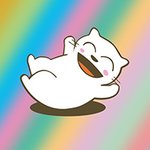 Plushedelica
Plushedelica — creative project, the main focus are ideology, its own worldview, mysticism and magic. This space is inhabited plush characters who live in the best place in the world - the world Plushedelica. Crystal clear air and a variety of forest trees intertwined with shine and endless meteoric! Say Hello at Plushedelica@gmail.com Plushedelica joined Society6 on January 28, 2014
More
Plushedelica — creative project, the main focus are ideology, its own worldview, mysticism and magic.
This space is inhabited plush characters who live in the best place in the world - the world Plushedelica. Crystal clear air and a variety of forest trees intertwined with shine and endless meteoric!
Say Hello at Plushedelica@gmail.com
Plushedelica joined Society6 on January 28, 2014.