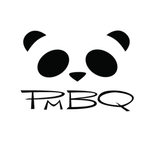 pmbq
Hello! My name is Phuong-Mai Bui-Quang, a Panda Artist in San Jose, CA. I founded P.M.B.Q. Studios in 1999 after being inspired by the pandas at the Smithsonian Zoo in Washington, D.C. Since then, I have been drawing pandas on t-shirts, toys, comics and more. I am a Partner in Conservation with the World Wildlife Fund too :) http://www.pmbq.com http://www.pandalineshirts.com http://www.facebook.com/pmbq.studios http://www.twitter.com/pmbq pmbq joined Society6 on November 25, 2012
More
Hello! My name is Phuong-Mai Bui-Quang, a Panda Artist in San Jose, CA. I founded P.M.B.Q. Studios in 1999 after being inspired by the pandas at the Smithsonian Zoo in Washington, D.C. Since then, I have been drawing pandas on t-shirts, toys, comics and more.
I am a Partner in Conservation with the World Wildlife Fund too :)
http://www.pmbq.com http://www.pandalineshirts.com http://www.facebook.com/pmbq.studios http://www.twitter.com/pmbq
pmbq joined Society6 on November 25, 2012.