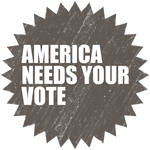 politics
Welcome! I'm a conservative, self-taught graphic designer specializing in Adobe Photoshop, and enjoy creating imagery focused on areas such as politics, religion, pro life, patriotism, tea party principles, healthcare, the second amendment, energy and the climate, as well as the scandalous culture so prevalent in Washington D.C., today.
Visit my site http://twenty48.net for more.
All images copyright © twenty48.net 2016. All Rights Reserved.
Read more