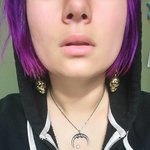 Pompadorable
I am a colorblind, published, Design Illustrator with a BFA from UARTS in PHILADELPHIA PA.
I use mostly ink, watercolor and digital color to make stuff happen. Inspiration comes from everywhere, especially tattoo flash, art nouveau, comic books, hotrods, psychobilly, cats and pinups.
Read more
Pompadorable's Store
Filter
You are currently on society6.com.