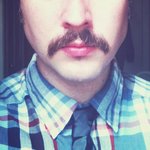 Pope Saint Victor
BIO: Currently residing in Nashville, Tennessee, Victor Samuel Huckabee spent his formative years studying design in Switzerland where he began Pope Saint Victor design. He currently works full time as the Brand Design Architect for a non-profit organization called Blood:Water Mission that seeks to empower communities to work together against the HIV/AIDS and water crises in Africa. for more work visit: http://popesaintvictor.com Pope Saint Victor joined Society6 on January 19, 2012
More
BIO: Currently residing in Nashville, Tennessee, Victor Samuel Huckabee spent his formative years studying design in Switzerland where he began Pope Saint Victor design. He currently works full time as the Brand Design Architect for a non-profit organization called Blood:Water Mission that seeks to empower communities to work together against the HIV/AIDS and water crises in Africa.
for more work visit: http://popesaintvictor.com
Pope Saint Victor joined Society6 on January 19, 2012.