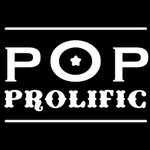 Justin Alan Volpe
Customed, posed, styled and photographed by me. I create playable objects, one of a kind figures, and limited edition collectable art toys. I like seeing repeated themes in characters. For that reason, I incorporate casted resin pieces and fabric elements to enhance the unity of my work. The main emphasis with all of my work: interact with the toy and have good time playing. Justin Alan Volpe joined Society6 on May 20, 2015
More
Customed, posed, styled and photographed by me. I create playable objects, one of a kind figures, and limited edition collectable art toys. I like seeing repeated themes in characters. For that reason, I incorporate casted resin pieces and fabric elements to enhance the unity of my work.
The main emphasis with all of my work: interact with the toy and have good time playing.
Justin Alan Volpe joined Society6 on May 20, 2015.
Justin Alan Volpe's Store
36 results
Filter