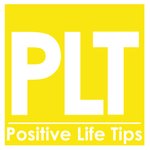 Positive Life Tips
We are glad you are here and we hope to help inspire you to have a more positive day!
Why Did You Start Positive Life Tips?
I heard the way to be happy with your job or business is to get into something you love and are passionate about. After I graduated college I really started seeking and figuring out what it was I was passionate about and what I could see myself doing for forever. Boom! the concept for Positive Life Tips was born! -Jhon LeBaron, founder. What Is Your Goal?
The goal of Positive Life Tips is to post a daily positive life tip that will help inspire you, help you have a positive day and to help you see things from a different perspective.
We hope that each Positive Life Tip will:
Help inspire you to be a better version of yourself.

Help you have a positive day by giving you hope, helping you smile and realize that your future is very bright!

Help you see things from a different perspective, give you a fresh new look or help you see something that you have been overlooking.
Read more