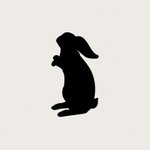 Positive Posters
Positive Posters (PP) is an international design competition, designers create posters about global issues that will communicate across languages. Positive Posters paste the winning poster on the streets of major cities in Australia and soon to be the world. The idea being these posters spark conversations in the community because without these conversations, change cant occur . This shop is a space to showcase and sell the amazing designs we receive. This helps support PP as we're a not for profit organisation. 10% of all sales go to the designer where they can then nominate a percentage or all of the funds to out chosen charity (Charity Water). We look forward to bringing you great designs that you can show your friends and family and change the world a little! https://www.facebook.com/positiveposters https://twitter.com/positiveposters Positive Posters joined Society6 on May 24, 2013
More
Positive Posters (PP) is an international design competition, designers create posters about global issues that will communicate across languages.
Positive Posters paste the winning poster on the streets of major cities in Australia and soon to be the world.
The idea being these posters spark conversations in the community because without these conversations, change cant occur .
This shop is a space to showcase and sell the amazing designs we receive. This helps support PP as we're a not for profit organisation. 10% of all sales go to the designer where they can then nominate a percentage or all of the funds to out chosen charity (Charity Water).
We look forward to bringing you great designs that you can show your friends and family and change the world a little!
https://www.facebook.com/positiveposters https://twitter.com/positiveposters
Positive Posters joined Society6 on May 24, 2013.
Positive Posters's Store
57 results
Filter