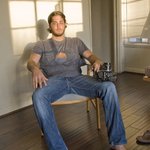 Postjudice
My name is Daniel Haas. I am a multidisciplinary artist with focus on 3d art. Most, if not all of my 3d art will not be on this site, but can be seen at www.haas-art.com or www.haas-art.com/blog. Professionally, I am a freelance 3d artist for film, tv, and games. I lived in Los Angeles for 6 years working on various productions. I am currently living in Houston Texas pursuing my masters degree. Postjudice joined Society6 on November 20, 2011
More
My name is Daniel Haas. I am a multidisciplinary artist with focus on 3d art. Most, if not all of my 3d art will not be on this site, but can be seen at www.haas-art.com or www.haas-art.com/blog.
Professionally, I am a freelance 3d artist for film, tv, and games. I lived in Los Angeles for 6 years working on various productions. I am currently living in Houston Texas pursuing my masters degree.
Postjudice joined Society6 on November 20, 2011.
Postjudice's Store
64 results
Filter