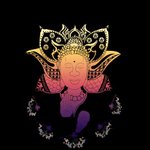 Pr0l0gue
Life is art and art is life! I mean that quite literally. There is an "art" behind even the most un-artistic things we can imagine. There's an art to speaking, an art to fighting, an art to bullshit, and everything in-between; I'm a fan of the kind of art that looks sick hanging on your wall and off your shoulders. If you like my work, follow me on Instagram @pr0l0gue! (spelled with two zeroes) Pr0l0gue joined Society6 on April 7, 2015
More
Life is art and art is life! I mean that quite literally. There is an "art" behind even the most un-artistic things we can imagine. There's an art to speaking, an art to fighting, an art to bullshit, and everything in-between; I'm a fan of the kind of art that looks sick hanging on your wall and off your shoulders.
If you like my work, follow me on Instagram @pr0l0gue! (spelled with two zeroes)
Pr0l0gue joined Society6 on April 7, 2015.