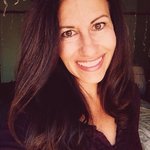 Pretty Petal Studio
My name is Susan and I'm a fine art photographer...specializing in people, places and things!
My photography style is an eclectic assortment of genres. I tend to gravitate toward lonely-romantic imagery, as well as abstract and minimalism. Many of my photos have a "wabi sabi" feeling to them. (Wabi sabi is a Japanese philosophy of finding beauty in an imperfect world; beauty flawed.)
I shoot digital but I also adore non-traditional methods, such as Through the Viewfinder (TTV), Polaroid, and Holga.
Read more
Pretty Petal Studio's Store
Filter