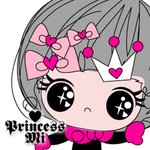 princessmi
Hello, I'm Yumi, I live in Hong Kong. The artist behind Princess Mi illustration & design.
I draw at any time when any idea comes to my mind. All my design and illustration are girly, whimsical, cute, adorable and fun.
http://www.princessmi.com http://www.etsy.com/shop/helloaimi http://www.facebook.com/princessmi.hk
Read more
You are currently on society6.com.