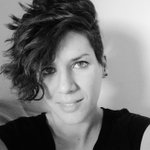 Printables Passions
I am Isabella "Isza" an italian Architect and Graphic Designer currently residing in Rome. My work is inspired by everyday objects, architecture, nature, animals, books, music and photography.
Follow me here:
INSTAGRAM @printablespassions
TWITTER @PrintablesP
FACEBOOK facebook.com/PrintablesPassions/
PINTEREST PrintablesP
For any info or request send me a mail: printablespassions@gmail.com
If you purchased any of my products please send me a photo or tag me!
Read more
Printables Passions's Store
Filter