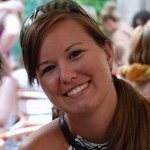 Noelle O'Reilly
I am Noelle O'Reilly, a graphic artist living in Atlanta, Georgia. I graduated from Georgia Tech with a degree in Industrial Design and now work as a graphic designer and create artwork using Adobe Illustrator and Adobe Photoshop. I am also pursuing a certificate in Web Design from Emory University's Continuing Education Program.
Read more
Noelle O'Reilly's Store
Filter
You are currently on society6.com.