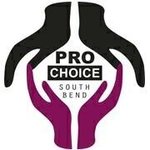 Pro Choice South Bend
MISSION: ​ Pro Choice South Bend advocates for reproductive justice by placing people first and affirming their feelings, decisions, and experiences. We believe abortion is an inherent right and a social good.
VISION:
We envision communities in which all people are educated and empowered to access all reproductive choices.
We achieve our mission by mobilizing activism, building partnerships, and providing education.
Learn more at www.prochoicesouthbend.org
Read more
Mugs by Pro Choice South Bend
Filter
Mugs by Pro Choice South Bend