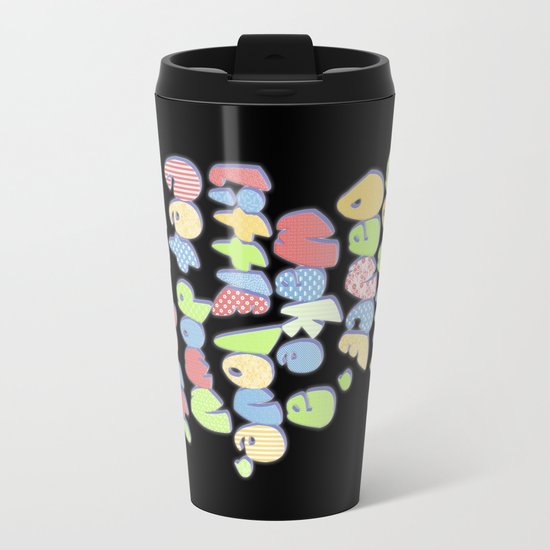 Travel Mug
Do a little dance...
by
Worm Sign T-Shirts
25% Off Everything Today!
DESCRIPTION
Take your coffee to go with a personalized ceramic travel mug. Double-walled with a press-in suction lid, the two-piece (12oz) design ensures long lasting temperatures while minimizing the risk of spillage from kitchen to car to office. Standing at just over 6" tall with wrap around artwork, safely sip hot or cold beverages from this one of a kind mug.
ABOUT THE ART
... make a little love, get down tonight. A fun filled typographical design with lots of colour and character.

party,dancing,fun...