Dream Train Tracks : "Next Stop, Anywhere" Leggings
Double-tap to zoom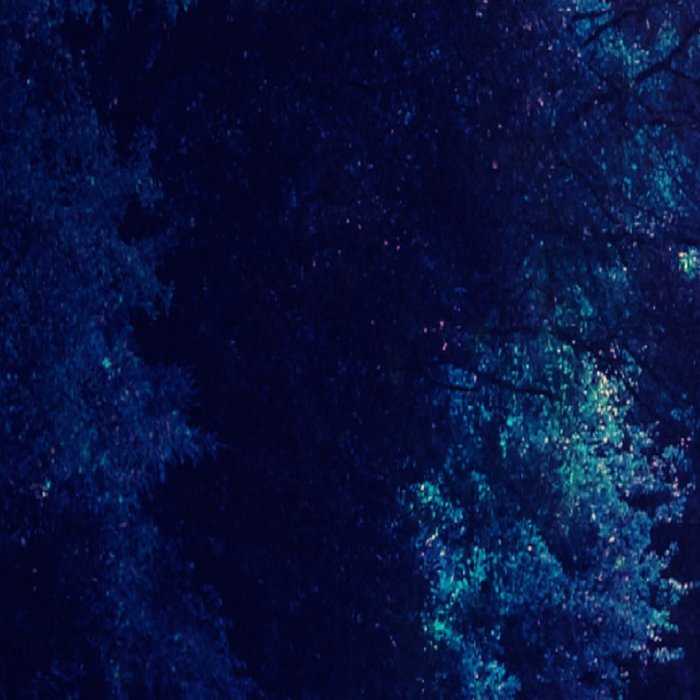 Double-tap to zoom
Double-tap to zoom
Double-tap to zoom
Double-tap to zoom
Nobody will judge you for wearing them all day, every day - they're that comfy. That's because these tights are constructed with breathable, antimicrobial polyester spandex that keeps you dry while staying cool.
Constructed with antimicrobial polyester spandex
Breathable, moisture-wicking qualities
Six panel cut and sew construction
Adjustable waistline
Shop this artwork
About this artwork
Dream Train Tracks : "Next Stop, Anywhere"
Train Tracks Series copyright 2sweet4wordsDesigns All Rights Reserved Facebook: www.facebook.com/2sweet4wordsDesigns
train tracks, night, stars, night sky, sky, trees, path, pathway, mysterious, spiritual, nighttime, vintage,train tracks Throw Pillow, train tracks Duvet Cover, train tracks Phone Case, train tracks Rugs, train tracks Shower curtain, train tracks laptop sleeve, train tracks iphone cover, train tracks ipad case, train tracks iPhone skin , train tracks iPod , train tracks iPhone case, train tracks toss pillow, train tracks clock, train tracks laptop skin, train tracks iPad case, train tracks dorm decor, train tracks office decor, train tracks home decor, train tracks galaxy phone case, train tracks pillow, train tracks gifts for her, train tracks wall art, train tracks framed art print, train tracks art print, train tracks canvas art print, train tracks leggings, train tracks all over print t-shirt, train tracks t-shirt, train tracks tapestries, train track tapestry, train tracks blanket, train track fleece blanket, train track throw blanket, train tracks wall tapestry,
night sky duvet, night sky wall tapestry, night sky leggings, night sky all over print t-shirt,night sky duvet cover, night sky pillow, night sky Shower curtain, night sky laptop sleeve, night sky iphone cover, night sky ipad case, night sky living room decor, night sky bedroom decor, night sky dorm decor, night sky iPhone skin , night sky iPod case, night sky iPhone case, night sky toss pillow, night sky wall clock, nightsky laptop skin, night sky iPad case, night sky framed art print, night sky art print, night sky canvas art print, night sky Mother's Day, night sky Father's Day, night sky tapestry, night sky tapestries, night sky wall tapestry, night sky blanket, night sky throw blanket,
nighttime Throw Pillow, nighttime Duvet Cover, nighttime Phone Case, nighttime Rugs, nighttime Shower curtain, nighttime laptop sleeve, nighttime iphone cover, nighttime ipad case, n nighttime iPhone skin , nighttime iPod , nighttime iPhone case, nighttime toss pillow, nighttime clock, nighttime laptop skin, nighttime iPad case, nighttime bedroom decor, nighttime dorm decor, nighttime office decor, nighttime home decor, nighttime galaxy phone case, nighttime pillow, nighttime gifts for her, nighttime bathroom decor, nighttime wall art, nighttime framed art print, nighttime art print, nighttime canvas art print, nighttime wall tapestry, nighttime blanket, nighttime throw blanket , nighttime tapestry
Celestial Throw Pillow, celestial Duvet Cover, celestial Phone Case, celestial Rugs, celestial Shower curtain, celestial laptop sleeve, celestial iphone cover, celestial ipad case, celestial iPhone skin , celestial iPod case, celestial iPhone case, celestial toss pillow, celestial clock, celestial laptop skin, celestial iPad case, celestial living room decor, celestial dining room decor, celestial bedroom decor, celestial dorm decor, celestial office decor, celestial home decor, celestial galaxy phone case, celestial pillow, celestial gifts for her, celestial bathroom decor, celestial wall art, celestial art print, celestial framed art print, celestial canvas art print, celestial Christmas gift, celestial Birthday gift, celestial gifts for him, celestial gifts for teenagers, celestial gifts for her, celestial bridal gifts, celestial wedding shower gift, celestial inspirational, celestial wall tapestry, celestial wall clock, celestial Mother's Day Gift, celestial Father's Day, celestial leggings, celestial all over print t-shirt, celestial tapestries, celestial blanket, celestial throw blanket,
mystical, magical Throw Pillow, magical wall tapestry, magical leggings, magical all over print t-shirt, magical Duvet Cover, magical Phone Case, magical Rugs, magical Shower curtain, magical laptop sleeve, magical iphone cover, magical ipad case, magical iPhone skin , magical iPod case, magical iPhone case, magical toss pillow, magical clock, magical laptop skin, magical iPad case, magical living room decor, magical dining room decor, magical bedroom decor, magical dorm decor, magical office decor, magical home decor, magical galaxy phone case, magical pillow, magical gifts for her, magical bathroom decor, magical wall art, magical art print, magical framed art print, magical canvas art print, magical Christmas gift, magical Birthday gift, magical gifts for him, magical gifts for teenagers, magical gifts for her, magical bridal gifts, magical wedding shower gift, magical inspirational, magical wall tapestry, magical wall clock, magical Mother's Day Gift, magical Father's Day Gift, magical blanket, magical throw blanket, magical tapestries, magical tapestry Dream Throw Pillow, Dream Duvet Cover, Dream Phone Case, Dream Rugs, Dream Shower curtain, Dream laptop sleeve, Dream iphone cover, Dream ipad case, Dream living room, Dream bedroom, Dream dorm decor, Dream iPhone skin , Dream iPod case, Dream iPhone case, Dream toss pillow, Dream clock, Dream laptop skin, Dream iPad case, Dream living room decor, Dream dining room decor, Dream bedroom decor, Dream dorm decor, Dream office decor, Dream home decor, Dream galaxy phone case, Dream pillow, Dream gifts for her, Dream bathroom decor, Dream wall art, Dream framed art print, Dream art print, Dream canvas art print, dream tapestry, dream wall tapestry, dream tapestries, dream blanket, dream throw blanket, fantasy pillow, fantasy phone case, fantasy rug, fantasy shower curtain, fantasy laptop sleeves, fantasy duvet cover, fantasy duvet, fantasy home decor, colorful, fantasy throw pillow, fantasy wall tapestry, fantasy duvet cover, fantasy phone case, fantasy iphone case, fantasy shower curtain, fantasy rug, fantasy throw blanket, dream throw blanket, fantasy blanket, fantasy tapestry, fantasy tapestries,
Space, outerspace, planet, stars, extraterrestrial, alien planet, planets, night stars, nebula sky, teal night, galaxy, teal galaxy, nebula, tree branches, abstract tree artwork, tree tops, magical thinking, celestial scene, silhouette, trees at night, star field, shine in the darkness, stars can't shine without darkness art, twilight trees, nature's artwork, abstract tree design, ethereal trees, surreal treescape, abstract tree branch artwork, modern tree artwork, night tree silhouette, modern night tree artwork, modern tree design, colorful night, colorful galaxy, colorful nebula, night, nebula night, nebula sky, wall tapestry, wall tapestries, tapestry, tapestries, galaxy wall tapestry, galaxy wall tapestries, galaxy tapestry, galaxy tapestries,
#space #nebula #theuniverse #outerspace #galaxy #galaxies #constellation #stars #clouds #cosmic #cosmos #astronomy #astrology #mystical #spiritual #galaxyprint #nebula #orionnebul #canvasprint ##nature, #nasa image #hubbletelescope #space #outerspace #stars #star #galaxy #galaxies #celestial #spiritual #cosmic #cosmos #theuniverse #constellation #constellations #nebula #nebulae #galactic space Throw Pillow, space Duvet Cover, space Phone Case, space Rugs, space Shower curtain, space laptop sleeve, space iphone cover, space ipad case, space iPhone skin , space iPod case, space iPhone case, space toss space pillow, space clock, space laptop skin, space iPad case, space galaxy phone case, space pillow, space gifts for her, space bathroom decor, space wall art, space star, space framed art print, space art print, space canvas art print, space wall tapestry, space leggings, space all over print t-shirt, space tapestry, space tapestries, space blanket, space throw blanket,
galaxy Throw Pillow, galaxy Duvet Cover, galaxy Phone Case, galaxy Rugs, galaxy Shower curtain, galaxy laptop sleeve, galaxy iphone cover, galaxy ipad case, galaxy iPhone skin , galaxy iPod case, galaxy iPhone case, galaxy toss pillow, galaxy clock, galaxy laptop skin, galaxy iPad case, galaxy living room decor, galaxy dining room decor, galaxy bedroom decor, galaxy dorm decor, galaxy office decor, galaxy home decor, galaxy galaxy phone case, galaxy pillow, galaxy gifts for her, galaxy bathroom decor, galaxy wall art, galaxy star, galaxy framed art print, galaxy art print, galaxy canvas art print, galaxy wall tapestry, galaxy leggings, galaxy all over print t-shirt, galaxy t-shirt, galaxy tapestries, galaxy tapestry, galaxy blanket, galaxy throw blanket,
Stars Throw Pillow, Stars Duvet Cover, Stars Phone Case, Stars Rugs, Stars Shower curtain, Stars laptop sleeve, Stars iphone cover, Stars ipad case, Stars iPhone skin , Stars iPod case, Stars iPhone case, Stars toss pillow, Stars clock, Stars laptop skin, Stars iPad case, Stars living room decor, Stars dining room decor, Stars bedroom decor, Stars dorm decor, Stars office decor, Stars home decor, Stars galaxy phone case, Stars pillow, Stars gifts for her, Stars bathroom decor, Stars wall art, Stars art print, Stars framed art print, Stars canvas art print, stars wall tapestry, stars leggings, stars all over print t-shirt, stars tapestry, stars tapestries, stars blanket, stars throw blanket,
cool Throw Pillow, cool Duvet Cover, cool Blanket, cool Throw Blanket, cool Phone Case, cool wall tapestry, cool leggings, cool all over print t-shirt, cool rug, cool Rugs, cool Shower curtain, cool laptop sleeve, cool iphone cover, cool ipad case, cool iPhone skin , cool iPod , cool iPhone case, cool toss pillow, cool clock, cool laptop skin, cool iPad case, cool tapestry, cool tapestries, cool living room decor, cool dining room decor, cool bedroom decor, cool dorm decor, cool office decor, cool home decor, cool galaxy phone case, cool pillow, cool gifts for her, cool bathroom decor, cool wall art, cool art print, cool framed art print, cool canvas art print, cool Christmas gift, cool Birthday gift, cool gifts for him, cool gifts for teenagers, cool gifts for her, cool bridal gifts, cool wedding shower gift, cool wall clock, cool Mother's Day Gift, cool Father's Day Gift,
Tranquil , Inspirational Throw Pillow, Inspirational Duvet Cover, Inspirational Phone Case, Inspirational Rugs, Inspirational Shower curtain, Inspirational laptop sleeve, Inspirational iphone cover, Inspirational ipad case, Inspirational iPhone skin , Inspirational iPod case, Inspirational iPhone case, Inspirational toss pillow, Inspirational clock, Inspirational laptop skin, Inspirational iPad case, Inspirational living room decor, Inspirational dining room decor, Inspirational bedroom decor, Inspirational dorm decor, Inspirational office decor, Inspirational home decor, Inspirational galaxy phone case, Inspirational pillow, Inspirational gifts for her, Inspirational bathroom decor, Inspirational wall art, Inspirational art print, Inspirational framed art print, Inspirational canvas art print, Inspirational Christmas gift, Inspirational Birthday gift, Inspirational gifts for him, Inspirational gifts for teenage, Inspirational wall tapestry, Inspirational all over print t-shirt, Inspirational t-shirt, Inspirational blanket, Inspirational throw blanket,
enlightened, blessed, high energy, good vibrations, good vibes, high frequency, high vibration, law of attraction, new age, elegant, sophisticated, high art, graphic art, digital art, science fiction, fantasy, original work, original art, 2sweet4words, 2sweet4words designs,
colorful Throw Pillow, colorful Duvet Cover, colorful Phone Case, colorful Rugs, colorful Shower curtain, colorful laptop sleeve, colorful iphone cover, colorful ipad case, colorful iPhone skin , colorful iPod case, colorful Phone case, colorful toss pillow, colorful clock, colorful laptop skin, colorful iPad case, colorful living room decor, colorful dining room decor, colorful bedroom decor, colorful dorm decor, colorful office decor, colorful home decor, colorful galaxy phone case, colorful pillow, colorful gifts for her, colorful bathroom decor, colorful wall art, colorful art print, colorful framed art print, colorful canvas art print, colorful wall tapestry, colorful leggings, colorful all over print t-shirt, colorful t-shirt, colorful tapestry, colorful tapestries, colorful blanket, colorful throw blanket, teal, pink, black, blue, purple, fuchsia,
black trees Throw Pillow, black trees Duvet Cover, black trees Phone Case, black trees Rugs, black trees Shower curtain, black trees laptop sleeve, black trees iphone cover, black trees ipad case, black trees iPhone skin , black trees iPod case, black trees iPhone case, black trees toss pillow, black trees wall clock, black trees laptop skin, black trees iPad case, black trees wall tapestry, black trees leggings, black trees all over print t-shirt, black trees tapestry, black trees tapestries, black trees blanket, black trees throw blanket,
Trees Throw Pillow, Trees Duvet Cover, Trees Phone Case, Trees Rugs, Trees Shower curtain, Trees laptop sleeve, Trees iphone cover, Trees ipad case, Trees iPhone skin , Trees iPod case, Trees iPhone case, Trees toss pillow, Trees clock, Trees laptop skin, Trees iPad case, Trees living room decor, Trees dining room decor, Trees bedroom decor, Trees dorm decor, Trees office decor, Trees home decor, Trees galaxy phone case, Trees pillow, Trees gifts for her, Trees bathroom decor, Trees wall art, Trees art print, Trees framed art print, Trees canvas art print, , trees wall tapestry, trees leggings, trees all over print t-shirt, trees tapestry, trees tapestries, trees blanket, trees throw blanket, Forest Green , Forest GreenThrow Pillow, Forest Duvet Cover, Forest Blanket, Forest Throw Blanket, Forest Phone Case, Forest wall tapestry, Forest leggings, Forest all over print t-shirt, Forest rug, Forest Rugs, Forest Shower curtain, Forest laptop sleeve, Forest iphone cover, Forest ipad case, Forest iPhone skin , Forest iPod case, Forest iPhone case, Forest toss pillow, Forest clock, Forest laptop skin, Forest iPad case, Forest tapestry, Forest tapestries, Forest living room decor, Forest dining room decor, Forest bedroom decor, Forest dorm decor, Forest office decor, Forest home decor, Forest galaxy phone case, Forest pillow, Forest gifts for her, Forest bathroom decor, Forest wall art, Forest art print, Forest framed art print, Forest canvas art print,
landscape Throw Pillow, landscape Duvet Cover, landscape Blanket, landscape Throw Blanket, landscape Phone Case, landscape wall tapestry, landscape leggings, landscape all over print t-shirt, landscape rug, landscape Rugs, landscape Shower curtain, landscape laptop sleeve, landscape iphone cover, landscape ipad case, landscape galaxy phone case, landscape pillow, landscape iPhone skin , landscape iPod , landscape iPhone case, landscape toss pillow, landscape clock, landscape laptop skin, landscape wall art, landscape art print, landscape framed art print, landscape canvas art print, landscape iPad case, landscape tapestry, landscape tapestries, landscape living room decor, landscape dining room decor, landscape bedroom decor,
Dream Train Tracks : "Next Stop, Anywhere"
More from this artist
Verified member since 1970
Shop all from this artist
About Society6 Leggings
Society6 Leggings
Made to order
Each Society6 product is individually printed and assembled when you order it, so please allow 3-5 days manufacture time for your custom product.
No-hassle returns
We want you to be stoked with your purchase, so if you're not, let us know. We offer a 100% Happiness Guarantee, which means free refunds and exchanges.
Every purchase pays an artist
Society6 artists live all over the world, and every purchase puts money right in their pockets. We've been helping artists do what they love since 2009.