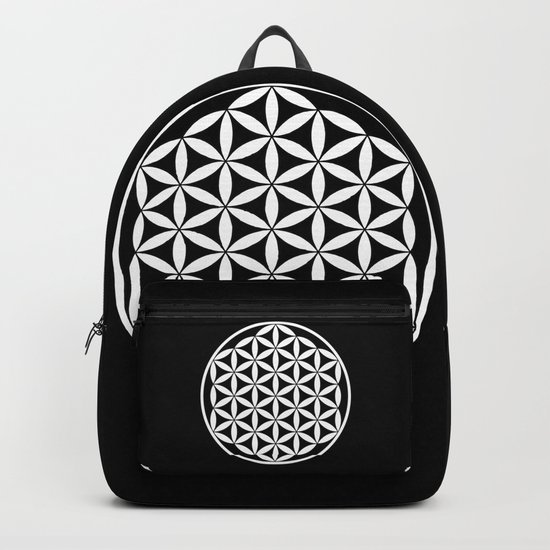 Backpack
Flower of Life Yin Yang
by
Azima
25% Off Everything Today!
DESCRIPTION
Our Backpacks are crafted with spun poly fabric for durability and high print quality. Thoughtful details include double zipper enclosures, padded nylon back and bottom, interior laptop pocket (fits up to 15"), adjustable shoulder straps and front pocket for accessories. Dry clean or spot clean only. One unisex size: 17.75"(H) x 12.25"(W) x 5.75"(D).
ABOUT THE ART
from Ancient Greece and all developed cultures... until now... the secret geometry... he complete flower also contains the three dimensional metatron cube, which holds all the Platonic solids. Not just the building blocks of life, but the building blocks of creation itself. Also The Kabbalah Tree of Life derived from the Flower of Life!
Leonardo da Vinci has studied the Flower of Life's form and its mathematical properties. He has drawn the Flower of Life itself, as well as components therein, such as the Seed of Life.
He has drawn geometric figures representing shapes such as the platonic solids, a sphere, a torus, etc., and has also used the golden ratio of phi in his artwork; all of which may be derived from the Flower of Life design.
drawing black-white graphic-design love
pop-art mandala flower-of-life mandhala
secret-geometry metatron namaste om
reii meditation yoga yoga-every-where