galaxy sacred Geometry Notebook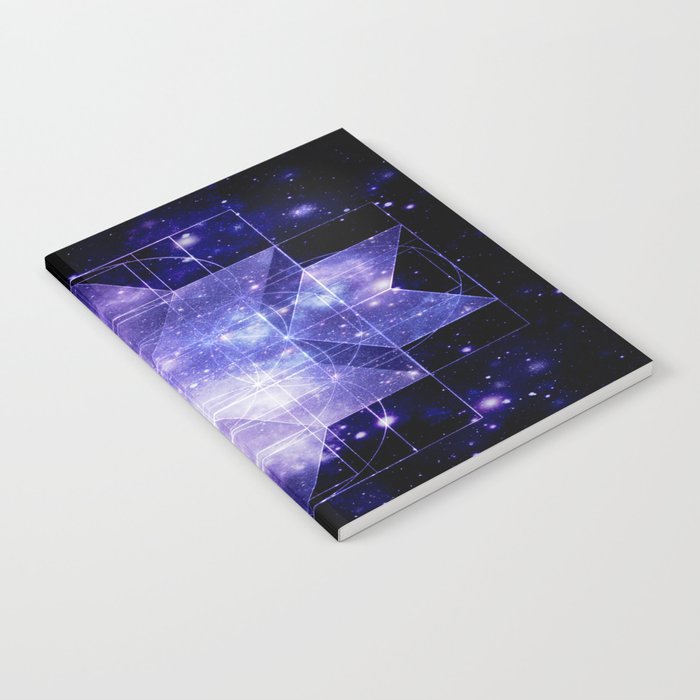 Double-tap to zoom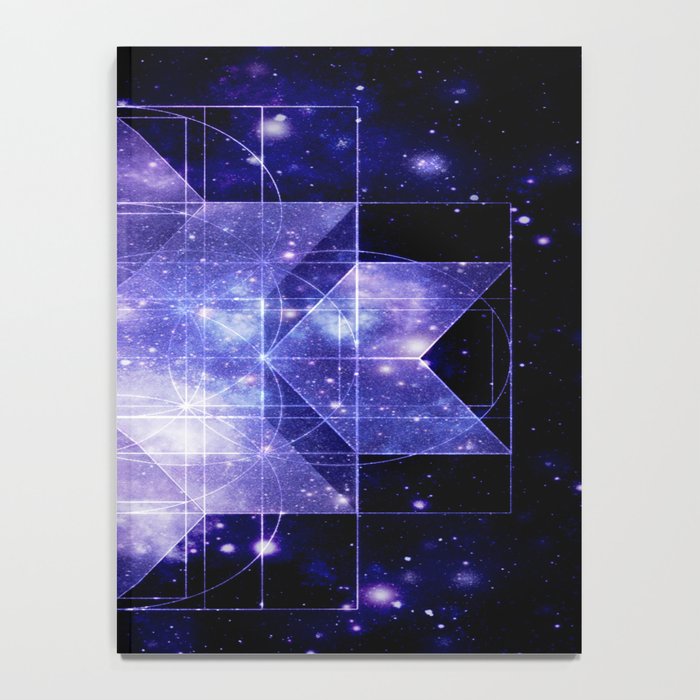 Double-tap to zoom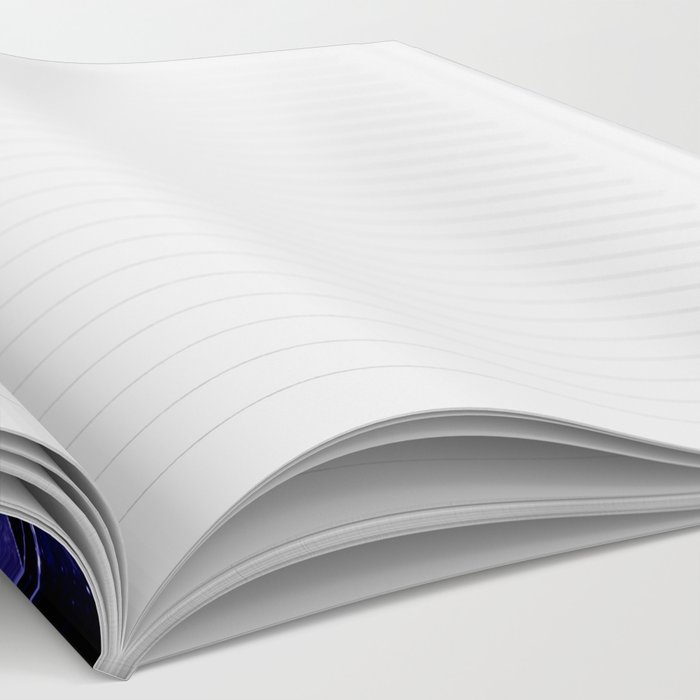 Double-tap to zoom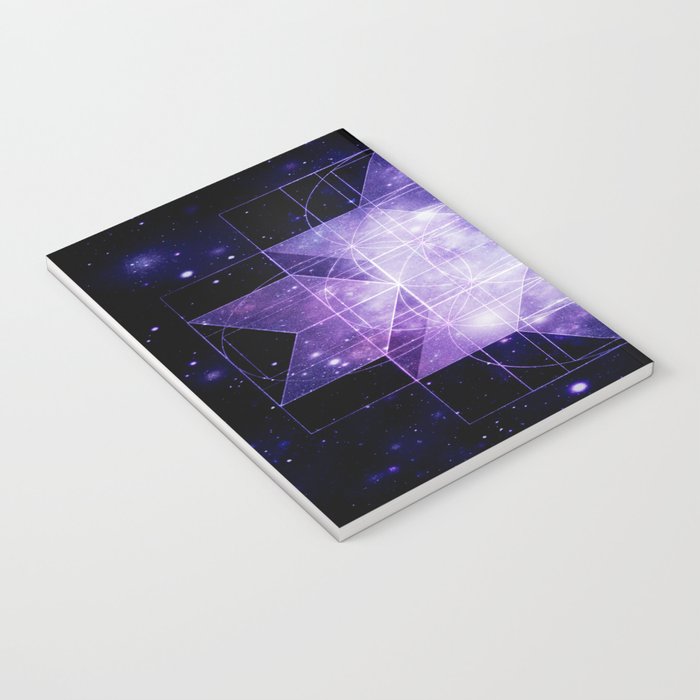 Double-tap to zoom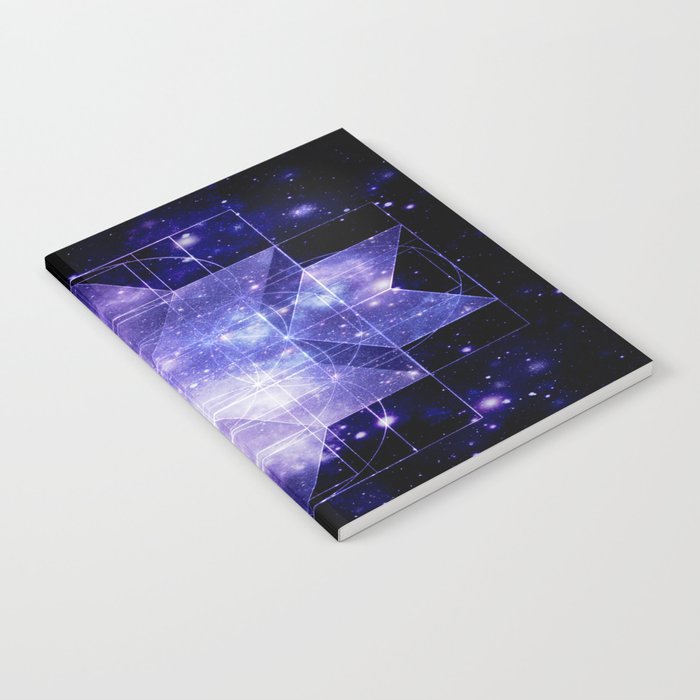 Double-tap to zoom
Finally, Notebooks worthy of your million-dollar ideas, to-do lists, doodles and super-deep journal entries. Printed on high-quality 70lb text paper for minimal bleedthrough. Get one or a set of three, in lined or unlined options.
Wraparound artwork and design
Anti-scuff laminate cover with soft matte feel
52 pages of high-quality 70lb text paper
Minimal bleed-through even with heavy ink
Available as a single or a set of three
Lined or unlined paper options
Shop this artwork
About this artwork
Galaxy Sacred Geometry: Rhombic Hexecontahedron
Sacred Geometry Series copyright galaxy, sacred, geometry, geometric, sacred geometry, galaxy sacred geometry, purple galaxy, purple and blue, spiritual, new age, old age, old wisdom, old, divine, space, nebula , the universe, outer space, galaxy, galaxies, constellation, stars, clouds, cosmic,cosmos, astronomy, astrology, mystical, spiritual, nature, nasa image, hubble telescope, space, outer space, stars, star, galaxy, galaxies, celestial, spiritual, cosmic, cosmos, the universe, constellation, constellations, nebula, nebulae, galactic,
#space #nebula #theuniverse #outerspace #galaxy #galaxies #constellation #stars #clouds #cosmic #cosmos #astronomy #astrology #mystical #spiritual #galaxyprint #nebula #orionnebul #canvasprint ##nature, #nasa image #hubbletelescope #space #outerspace #stars #star #galaxy #galaxies #celestial #spiritual #cosmic #cosmos #theuniverse #constellation #constellations #nebula #nebulae #galactic space Throw Pillow, space Duvet Cover, space Phone Case, space Rugs, space Shower curtain, space laptop sleeve, space iphone cover, space ipad case, space iPhone skin , space iPod case, space iPhone case, space toss space pillow, space clock, space laptop skin, space iPad case, space living room decor, space dining room decor, space bedroom decor, space dorm decor, space office decor, space home decor, space galaxy phone case, space pillow, space gifts for her, space bathroom decor, space wall art, space star, space framed art print, space art print, space canvas art print, space wall tapestry, space leggings, space all over print t-shirt, space tapestry, space tapestries, space blanket, space throw blanket,
galaxy Throw Pillow, galaxy Duvet Cover, galaxy Phone Case, galaxy Rugs, galaxy Shower curtain, galaxy laptop sleeve, galaxy iphone cover, galaxy ipad case, galaxy iPhone skin , galaxy iPod case, galaxy iPhone case, galaxy toss pillow, galaxy clock, galaxy laptop skin, galaxy iPad case, galaxy living room decor, galaxy dining room decor, galaxy bedroom decor, galaxy dorm decor, galaxy office decor, galaxy home decor, galaxy galaxy phone case, galaxy pillow, galaxy gifts for her, galaxy bathroom decor, galaxy wall art, galaxy star, galaxy framed art print, galaxy art print, galaxy canvas art print, galaxy wall tapestry, galaxy leggings, galaxy all over print t-shirt, galaxy t-shirt, galaxy tapestries, galaxy tapestry, galaxy blanket, galaxy throw blanket,
nebula Throw Pillow, nebula Duvet Cover, nebula Phone Case, nebula Rugs, nebula Shower curtain, nebula laptop sleeve, nebula iphone cover, nebula ipad case, nebula living room decor, nebula bedroom decor, nebula dorm decor, nebula iPhone skin , nebula iPod case, nebula iPhone case, nebula toss pillow, nebula clock, nebula laptop skin, nebula iPad case, nebula living room, nebula dining room, nebula bedroom, nebula dorm decor, nebula office decor, nebula home decor, nebula galaxy phone case, nebula pillow, nebula gifts for her, nebula bathroom decor, nebula wall art, star, nebula framed art print, nebula art print, nebula canvas art print, nebula wall tapestry, nebula leggings, nebula all over print t-shirt, nebula t-shirt, nebula tapestry, nebula tapestries, nebula blanket, nebula throw blanket,
Stars Throw Pillow, Stars Duvet Cover, Stars Phone Case, Stars Rugs, Stars Shower curtain, Stars laptop sleeve, Stars iphone cover, Stars ipad case, Stars iPhone skin , Stars iPod case, Stars iPhone case, Stars toss pillow, Stars clock, Stars laptop skin, Stars iPad case, Stars living room decor, Stars dining room decor, Stars bedroom decor, Stars dorm decor, Stars office decor, Stars home decor, Stars galaxy phone case, Stars pillow, Stars gifts for her, Stars bathroom decor, Stars wall art, Stars art print, Stars framed art print, Stars canvas art print, stars wall tapestry, stars leggings, stars all over print t-shirt, stars tapestry, stars tapestries, stars blanket, stars throw blanket,
celestial Throw Pillow, celestial Duvet Cover, celestial Phone Case, celestial Rugs, celestial Shower curtain, celestial laptop sleeve, celestial iphone cover, celestial ipad case, celestial iPhone skin , celestial iPod case, celestial iPhone case, celestial toss pillow, celestial clock, celestial laptop skin, celestial iPad case, celestial living room decor, celestial dining room decor, celestial bedroom decor, celestial dorm decor, celestial office decor, celestial home decor, celestial galaxy phone case, celestial pillow, celestial gifts for her, celestial bathroom decor, celestial wall art, celestial art print, celestial framed art print, celestial canvas art print, celestial Christmas gift, celestial Birthday gift, celestial gifts for him, celestial gifts for teenagers, celestial gifts for her, celestial bridal gifts, celestial wedding shower gift, celestial inspirational, celestial wall tapestry, celestial wall clock, celestial Mother's Day Gift, celestial Father's Day, celestial leggings, celestial all over print t-shirt, celestial tapestries, celestial blanket, celestial throw blanket,
mystical Throw Pillow, mystical Duvet Cover, mystical Phone Case, mystical Rugs, mystical Shower curtain, mystical laptop sleeve, mystical iphone cover, mystical ipad case, mystical iPhone skin , mystical iPod case, mystical iPhone case, mystical toss pillow, mystical clock, mystical laptop skin, mystical iPad case, mystical living room decor, mystical dining room decor, mystical bedroom decor, mystical dorm decor, mystical office decor, mystical home decor, mystical galaxy phone case, mystical pillow, mystical gifts for her, mystical bathroom decor, mystical wall art, mystical art print, mystical framed art print, mystical canvas art print, mystical Christmas gift, mystical Birthday gift, mystical gifts for him, mystical gifts for teenagers, mystical gifts for her, mystical bridal gifts, mystical wedding shower gift, inspirational, mystical wall tapestry, mystical wall clock, mystical Mother's Day Gift, mystical Father's Day Gift, mystical wall tapestry, mystical leggings, mystical all over print t-shirt, mystical tapestry, mystical tapestries, mystical blanket, mystical throw blanket,
magical Throw Pillow, magical wall tapestry, magical leggings, magical all over print t-shirt, magical Duvet Cover, magical Phone Case, magical Rugs, magical Shower curtain, magical laptop sleeve, magical iphone cover, magical ipad case, magical iPhone skin , magical iPod case, magical iPhone case, magical toss pillow, magical clock, magical laptop skin, magical iPad case, magical living room decor, magical dining room decor, magical bedroom decor, magical dorm decor, magical office decor, magical home decor, magical galaxy phone case, magical pillow, magical gifts for her, magical bathroom decor, magical wall art, magical art print, magical framed art print, magical canvas art print, magical Christmas gift, magical Birthday gift, magical gifts for him, magical gifts for teenagers, magical gifts for her, magical bridal gifts, magical wedding shower gift, magical inspirational, magical wall tapestry, magical wall clock, magical Mother's Day Gift, magical Father's Day Gift, magical blanket, magical throw blanket, magical tapestries, magical tapestry
blue Throw Pillow, Blue Duvet Cover, Blue Phone Case, Blue Rugs, Blue Shower curtain, Blue laptop sleeve, Blue iphone cover, Blue ipad case, Blue iPhone skin , Blue iPod case, Blue iPhone case, Blue toss pillow, Blue clock, Blue laptop skin, Blue iPad case, Blue living room decor, Blue dining room decor, Blue bedroom decor, Blue dorm decor, Blue office decor, Blue home decor, Blue galaxy phone case, Blue pillow, Blue gifts for her, Blue bathroom decor, Blue wall art, Blue art print, Blue framed art print, Blue canvas art print, Blue Mother's Day Gift, Blue Father's Day Gift, blue wall tapestry, blue leggings, blue all over print t-shirt, blue tapestry, blue tapestries, blue blanket, blue throw blanket, blue t-shirt,
purple Throw Pillow, purple Duvet Cover, purple Phone Case, purple Rugs, purple Shower curtain, purple laptop sleeve, purple iphone cover, purple ipad case, purple iPhone skin , purple iPod case, purple iPhone case, purple toss pillow, purple clock, purple laptop skin, purple iPad case, purple living room decor, purple dining room decor, purple bedroom decor, purple dorm decor, purple office decor, purple home decor, purple galaxy phone case, purple pillow, purple gifts for her, purple bathroom decor, purple wall art, purple canvas art, purple framed art print, purple, Mother's Day, purple Father's Day, purple wall tapestry, purple leggings, purple all over print t-shirt, purple blanket, purple throw blanket, purple tapestries, purple tapestry, purple t-shirt, purple wall clock,
Serene Throw Pillow, Serene Duvet Cover, Serene Blanket, Serene Throw Blanket, Serene Phone Case, Serene wall tapestry, Serene leggings, Serene all over print t-shirt, Serene rug, Serene Rugs, Serene Shower curtain, Serene laptop sleeve, Serene iphone cover, Serene ipad case, Serene iPhone skin , Serene iPod case, Serene iPhone case, Serene toss pillow, Serene clock, Serene wall tapestry, Serene wall clock, Serene laptop skin, Serene iPad case, Serene tapestry, Serene tapestries, Serene gifts for her, Serene bathroom decor, Serene wall art, Serene art print, Serene framed art print, Serene canvas art print, Serene living room decor, Serene dining room decor, Serene bedroom decor, Serene dorm decor, Serene office decor, Serene home decor, Serene galaxy phone case, Serene pillow, Serene Christmas gift, Serene Birthday gift, Serene gifts for him, Serene gifts for teenagers, Serene gifts for her, Serene bridal gifts, Serene wedding shower gift, , Serene Mother's Day Gift, Serene Father's Day Gift, Serene dorm decor,
Tranquil Throw Pillow, Tranquil Duvet Cover, Tranquil Blanket, Tranquil Throw Blanket, Tranquil Phone Case, Tranquil wall tapestry, Tranquil leggings, Tranquil all over print t-shirt, Tranquil rug, Tranquil Rugs, Tranquil Shower curtain, Tranquil laptop sleeve, Tranquil iphone cover, Tranquil ipad case, Tranquil iPhone skin , Tranquil iPod case, Tranquil iPhone case, Tranquil toss pillow, Tranquil clock, Tranquil wall tapestry,Tranquil wall clock, Tranquil laptop skin, Tranquil iPad case, Tranquil tapestry, Tranquil tapestries, Tranquil wall art, Tranquil art print, Tranquil framed art print, Tranquil canvas art print, Tranquil galaxy phone case, Tranquil pillow, gifts for her, Tranquil bathroom decor, Tranquil Christmas gift, Tranquil Birthday gift, Tranquil gifts for him, Tranquil gifts for teenagers, Tranquil gifts for her, Tranquil bridal gifts, Tranquil wedding shower gift, , Tranquil Mother's Day Gift, Tranquil Father's Day Gift, , Tranquil living room, Tranquil dining room, Tranquil bedroom, Tranquil dorm decor, Tranquil office decor, Tranquil home decor,
Inspirational Throw Pillow, Inspirational Duvet Cover, Inspirational Phone Case, Inspirational Rugs, Inspirational Shower curtain, Inspirational laptop sleeve, Inspirational iphone cover, Inspirational ipad case, Inspirational iPhone skin , Inspirational iPod case, Inspirational iPhone case, Inspirational toss pillow, Inspirational clock, Inspirational laptop skin, Inspirational iPad case, Inspirational living room decor, Inspirational dining room decor, Inspirational bedroom decor, Inspirational dorm decor, Inspirational office decor, Inspirational home decor, Inspirational galaxy phone case, Inspirational pillow, Inspirational gifts for her, Inspirational bathroom decor, Inspirational wall art, Inspirational art print, Inspirational framed art print, Inspirational canvas art print, Inspirational Christmas gift, Inspirational Birthday gift, Inspirational gifts for him, Inspirational gifts for teenagers, Inspirational gifts for her, Inspirational bridal gifts, Inspirational wedding shower gift, Inspirational inspirational, Inspirational wall tapestry, Inspirational wall clock, Inspirational Mother's Day Gift, Inspirational Father's Day Gift, Inspirational wall tapestry, Inspirational all over print t-shirt, Inspirational t-shirt, Inspirational blanket, Inspirational throw blanket, Spiritual Throw Pillow, Spiritual Duvet Cover, Spiritual Phone Case, Spiritual Rugs, Spiritual Shower curtain, Spiritual laptop sleeve, Spiritual iphone cover, Spiritual ipad case, Spiritual iPhone skin , Spiritual iPod case, Spiritual iPhone case, Spiritual toss pillow, Spiritual clock, Spiritual laptop skin, Spiritual iPad case, Spiritual living room decor, Spiritual dining room decor, Spiritual bedroom decor, Spiritual dorm decor, Spiritual office decor, Spiritual home decor, Spiritual galaxy phone case, Spiritual pillow, Spiritual gifts for her, Spiritual bathroom decor, Spiritual wall art, Spiritual art print, Spiritual framed art print, Spiritual canvas art print, Spiritual Christmas gift, Spiritual Birthday gift, Spiritual gifts for him, Spiritual gifts for teenagers, Spiritual gifts for her, Spiritual bridal gifts, Spiritual wedding shower gift, Spiritual inspirational, Spiritual wall tapestry, Spiritual wall clock, Spiritual Mother's Day Gift, Spiritual Father's Day Gift, Spiritual wall tapestry, Spiritual leggings, Spiritual all over print t-shirt, Spiritual t-shirt, Spiritual tapestry, Spiritual tapestries, Spiritual blanket, Spiritual throw blanket,
Geometric Throw Pillow, Geometric Duvet Cover, Geometric wall tapestry, geometric leggings, geometric all over print t-shirt, Geometric Phone Case, Geometric Rugs, Geometric Shower curtain, Geometric laptop sleeve, Geometric iphone cover, Geometric ipad case, Geometric living room decor, Geometric bedroom decor, Geometric dorm decor, Geometric iPhone skin , Geometric iPod case, Geometric iPhone case, Geometric toss pillow, Geometric clock, Geometric laptop skin, Geometric iPad case, Geometric office decor, Geometric home decor, Geometric galaxy phone case, Geometric pillow, Geometric gifts for her, Geometric bathroom decor, Geometric wall art,
More from this artist
Verified member since 1970
Shop all from this artist
About Society6 Notebooks
Society6 Notebooks
Made to order
Each Society6 product is individually printed and assembled when you order it, so please allow 3-5 days manufacture time for your custom product.
No-hassle returns
We want you to be stoked with your purchase, so if you're not, let us know. We offer a 100% Happiness Guarantee, which means free refunds and exchanges.
Every purchase pays an artist
Society6 artists live all over the world, and every purchase puts money right in their pockets. We've been helping artists do what they love since 2009.