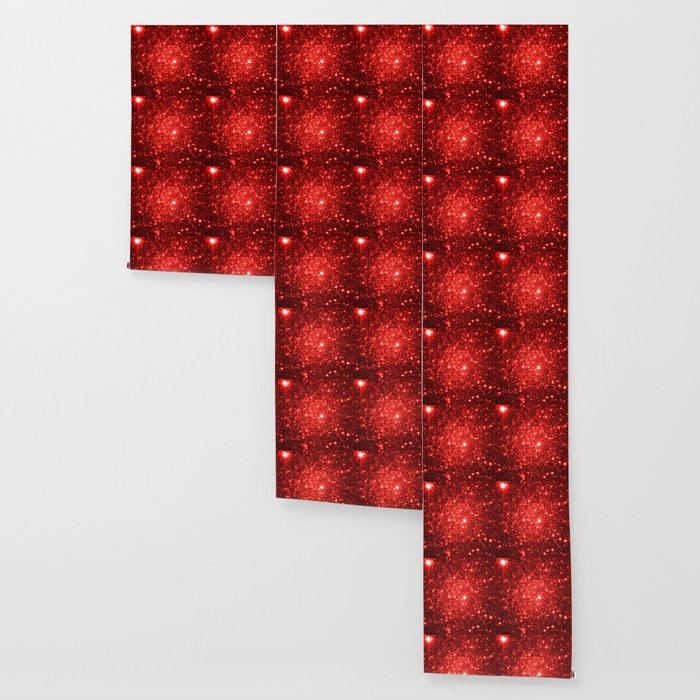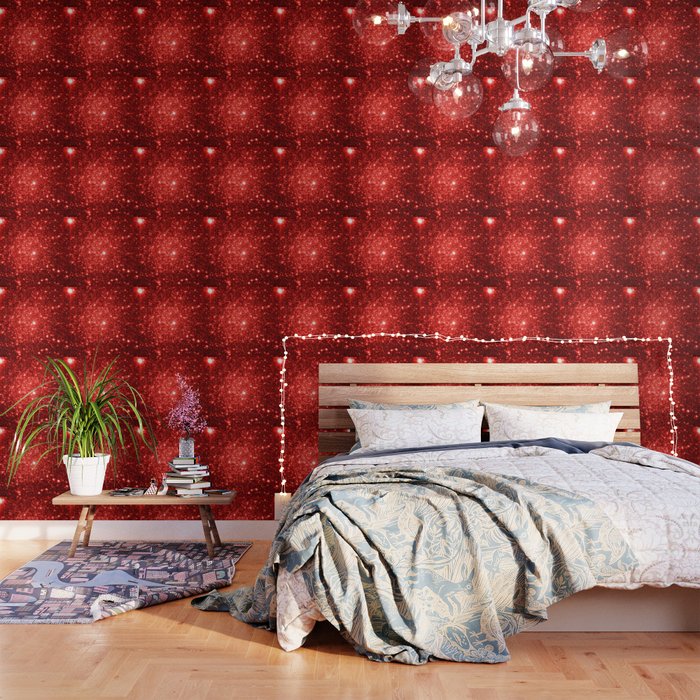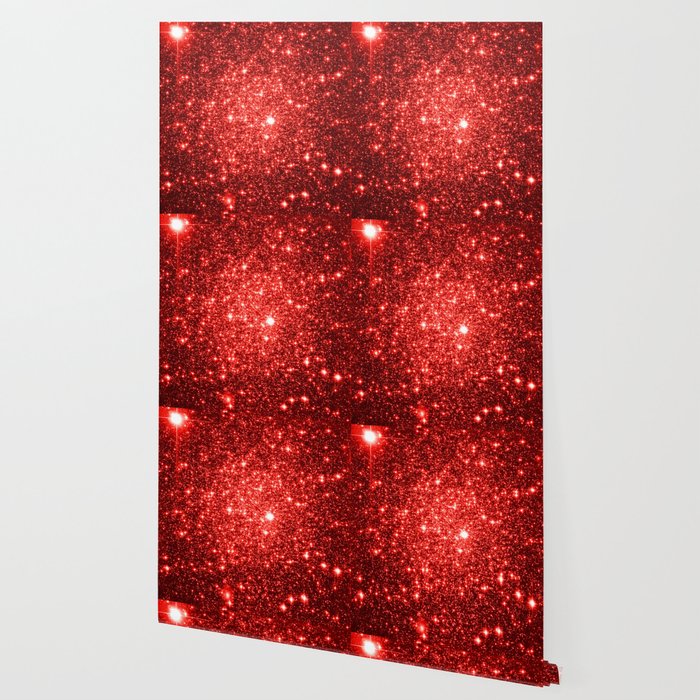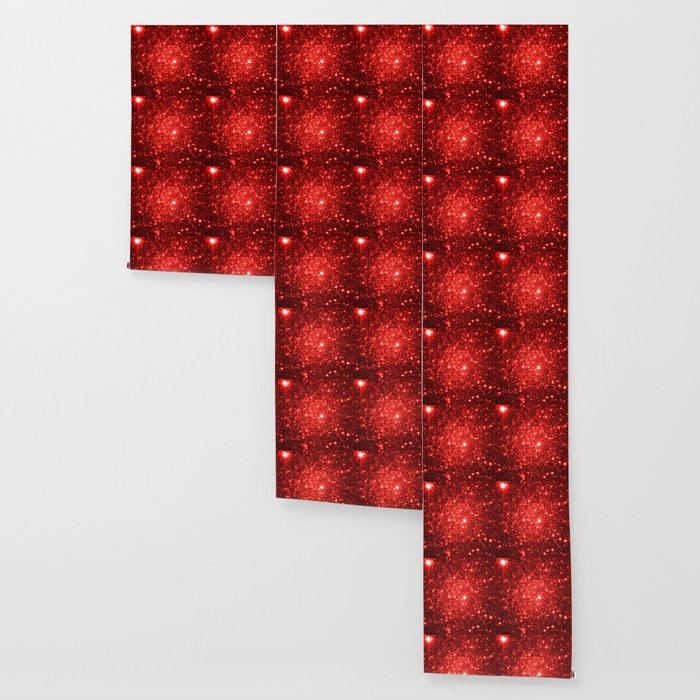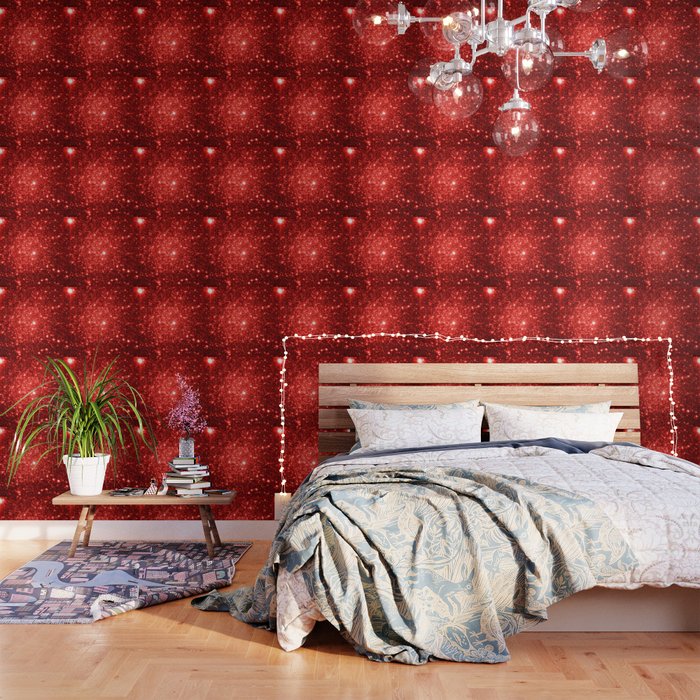 GalaXy : Red Glitter Sparkle Wallpaper
Quantity
IMPORTANT: make sure to order enough panels to cover your wall or surface (size options below). Our peel and stick Wallpaper is easy to apply and take off, leaving no adhesive residue. Featuring sharp, vibrant images, Wallpaper patterns are ideal for accent walls, flat surfaces and temporary installations (like parties!). Available in three floor-to-ceiling sizes.
Panel size options in feet: 2' (W) x 4' (H), 2' x 8', 2' x 10'
Printed on self-adhesive woven polyester fabric panels, easy to stick on and off
Repeating patterns on each panel
Matte finish and texture
Features vibrant, water-based, non-toxic inks
Tips for Installing Your Wallpaper
Here's what you'll need beforehand (not included with your purchase): tape measure, smoothing tool, razor or utility blade, stepladder and a partner.
Read the instructions. We include a detailed, step-by-step guide in your packaging tube. Make sure to follow the instructions so your pattern looks perfect - with minimal air pockets and seamless alignment.
Watch the video: we've made a handy visual guide for you too - just in case you lose your instructions or want to see exactly how each step works.
View detailed instructions
Shop this artwork
About this artwork
Galaxy Astral Glitter Red
Nasa Star Cluster Image
Red Throw Pillow, Red Duvet Cover, Red Phone Case, Red Rugs, Red Shower curtain, Red laptop sleeve, Red iphone cover, Red ipad case, Red iPhone skin , Red iPod case, Red iPhone case, Red toss pillow, Red clock, Red laptop skin, Red iPad case, Red living room decor, Red dining room decor, Red bedroom decor, Red dorm decor, Red office decor, Red home decor, Red galaxy phone case, Red pillow, Red gifts for her, Red bathroom decor, Red wall art, Red art print, Red framed art print, Red canvas art print, RED Mother's Day Gift, Red Father's Day Gift, red wall tapestry, red leggings, red all over print t-shirt, red blanket, red t-shirt, red laptop sleeve,
Valentine's Day Throw Pillow, Valentine's Day Duvet Cover, Valentine's Day Phone Case, Valentine's Day Rugs, Valentine's Day Shower curtain, Valentine's Day laptop sleeve, Valentine's Day iphone cover, Valentine's Day ipad case, Valentine's Day iPhone skin , Valentine's Day iPod case, Valentine's Day iPhone case, Valentine's Day toss pillow, Valentine's Day clock, Valentine's Day laptop skin, Valentine's Day iPad case, Valentine's Day living room decor, Valentine's Day dining room decor, Valentine's Day bedroom decor, Valentine's Day dorm decor, Valentine's Day office decor, Valentine's Day home decor, Valentine's Day galaxy phone case, Valentine's Day pillow, Valentine's Day gifts for her, vbathroom decor, Valentine's Day wall art, Valentine's day canvas print, Valentine's Day art print, Valentine's Day framed art print, Valentine's Day art, Valentine's Day wall tapestry, Valentine's Day tapestry, Valentine's Day leggings, Valentine's Day t-shirt, Valentine's Day card,
glitter Throw Pillow, glitter Duvet Cover, glitter Phone Case, glitter Rugs, glitter Shower curtain, glitter laptop sleeve, glitter iphone cover, glitter ipad case, glitter iPhone skin , glitter iPod case, glitter iPhone case, glitter toss pillow, glitter clock, glitter laptop skin, glitter iPad case, glitter living room decor, glitter dining room decor, glitter bedroom decor, glitter dorm decor, glitter office decor, glitter home decor, glitter galaxy phone case, glitter pillow, glitter gifts for her, glitter bathroom decor, glitter wall art, glitter wall tapestry, glitter tapestry, glitter leggings, glitter t-shirt, glitter all over t-shirt, glitter tapestries, glitter tapestry, glitter blanket, glitter throw blanket,
Sparkle Throw Pillow, Sparkle Duvet Cover, Sparkle Phone Case, Sparkle Rugs, Sparkle Shower curtain, Sparkle laptop sleeve, Sparkle iphone cover, Sparkle ipad case, Sparkle iPhone skin , Sparkle iPod case, Sparkle iPhone case, Sparkle toss pillow, Sparkle clock, Sparkle laptop skin, Sparkle iPad case, Sparkle living room decor, Sparkle dining room decor, Sparkle bedroom decor, Sparkle dorm decor, Sparkle office decor, Sparkle home decor, Sparkle galaxy phone case, Sparkle pillow, Sparkle gifts for her, Sparkle bathroom decor, Sparkle wall art, Sparkle art print, Sparkle framed art print, Sparkle canvas art print, Sparkle Christmas gift, Sparkle Birthday gift, Sparkle gifts for him, Sparkle gifts for teenagers, Sparkle gifts for her, Sparkle bridal gifts, Sparkle wedding shower gift, Sparkle inspirational, Sparkle wall tapestry, Sparkle wall clock, Sparkle Mother's Day Gift, Sparkle Father's Day Gift, sparkle tapestry, sparkle tapestries, sparkle blanket, sparkle throw blanket, sparkle leggings, sparkle t-shirt, sparkle all over t-shirt,
Sparkling Throw Pillow, Sparkling Duvet Cover, Sparkling Phone Case, Sparkling Rugs, Sparkling Shower curtain, Sparkling laptop sleeve, Sparkling iphone cover, Sparkling ipad case, Sparkling dorm decor, Sparkling iPhone skin , Sparkling iPod case, Sparkling iPhone case, Sparkling toss pillow, Sparkling clock, Sparkling laptop skin, Sparkling iPad case, Sparkling living room decor, Sparkling dining room decor, Sparkling bedroom decor, Sparkling dorm decor, Sparkling office decor, Sparkling home decor, Sparkling galaxy phone case, Sparkling pillow, Sparkling gifts for her, Sparkling bathroom decor, Sparkling wall art, Sparkling art print, Sparkling framed art print, Sparkling canvas art print, Sparkling Christmas gift, Sparkling Birthday gift, Sparkling gifts for him, Sparkling gifts for teenagers, Sparkling gifts for her, Sparkling bridal gifts, Sparkling wedding shower gift, Sparkling inspirational, Sparkling wall tapestry, Sparkling wall clock, Sparkling Mother's Day Gift, Sparkling Father's Day Gift, sparkling tapestry, sparkling tapestries, sparkling leggings, sparkling t-shirt, sparkling blanket, sparkling throw blanket,
space, nebula , the universe, outer space, galaxy, galaxies, constellation, stars, clouds, cosmic,cosmos, astronomy, astrology, mystical, spiritual, nature, nasa image, hubble telescope, space, outer space, stars, star, galaxy, galaxies, celestial, spiritual, cosmic, cosmos, the universe, constellation, constellations, nebula, nebulae, galactic,
#space #nebula #theuniverse #outerspace #galaxy #galaxies #constellation #stars #clouds #cosmic #cosmos #astronomy #astrology #mystical #spiritual #galaxyprint #nebula #orionnebul #canvasprint ##nature, #nasa image #hubbletelescope #space #outerspace #stars #star #galaxy #galaxies #celestial #spiritual #cosmic #cosmos #theuniverse #constellation #constellations #nebula #nebulae #galactic space Throw Pillow, space Duvet Cover, space Phone Case, space Rugs, space Shower curtain, space laptop sleeve, space iphone cover, space ipad case, space iPhone skin , space iPod case, space iPhone case, space toss space pillow, space clock, space laptop skin, space iPad case, space living room decor, space dining room decor, space bedroom decor, space dorm decor, space office decor, space home decor, space galaxy phone case, space pillow, space gifts for her, space bathroom decor, space wall art, space star, space framed art print, space art print, space canvas art print, space wall tapestry, space leggings, space all over print t-shirt, space tapestry, space tapestries, space blanket, space throw blanket,
galaxy Throw Pillow, galaxy Duvet Cover, galaxy Phone Case, galaxy Rugs, galaxy Shower curtain, galaxy laptop sleeve, galaxy iphone cover, galaxy ipad case, galaxy iPhone skin , galaxy iPod case, galaxy iPhone case, galaxy toss pillow, galaxy clock, galaxy laptop skin, galaxy iPad case, galaxy living room decor, galaxy dining room decor, galaxy bedroom decor, galaxy dorm decor, galaxy office decor, galaxy home decor, galaxy galaxy phone case, galaxy pillow, galaxy gifts for her, galaxy bathroom decor, galaxy wall art, galaxy star, galaxy framed art print, galaxy art print, galaxy canvas art print, galaxy wall tapestry, galaxy leggings, galaxy all over print t-shirt, galaxy t-shirt, galaxy tapestries, galaxy tapestry, galaxy blanket, galaxy throw blanket,
nebula Throw Pillow, nebula Duvet Cover, nebula Phone Case, nebula Rugs, nebula Shower curtain, nebula laptop sleeve, nebula iphone cover, nebula ipad case, nebula living room decor, nebula bedroom decor, nebula dorm decor, nebula iPhone skin , nebula iPod case, nebula iPhone case, nebula toss pillow, nebula clock, nebula laptop skin, nebula iPad case, nebula living room, nebula dining room, nebula bedroom, nebula dorm decor, nebula office decor, nebula home decor, nebula galaxy phone case, nebula pillow, nebula gifts for her, nebula bathroom decor, nebula wall art, star, nebula framed art print, nebula art print, nebula canvas art print, nebula wall tapestry, nebula leggings, nebula all over print t-shirt, nebula t-shirt, nebula tapestry, nebula tapestries, nebula blanket, nebula throw blanket,
Stars Throw Pillow, Stars Duvet Cover, Stars Phone Case, Stars Rugs, Stars Shower curtain, Stars laptop sleeve, Stars iphone cover, Stars ipad case, Stars iPhone skin , Stars iPod case, Stars iPhone case, Stars toss pillow, Stars clock, Stars laptop skin, Stars iPad case, Stars living room decor, Stars dining room decor, Stars bedroom decor, Stars dorm decor, Stars office decor, Stars home decor, Stars galaxy phone case, Stars pillow, Stars gifts for her, Stars bathroom decor, Stars wall art, Stars art print, Stars framed art print, Stars canvas art print, stars wall tapestry, stars leggings, stars all over print t-shirt, stars tapestry, stars tapestries, stars blanket, stars throw blanket,
celestial Throw Pillow, celestial Duvet Cover, celestial Phone Case, celestial Rugs, celestial Shower curtain, celestial laptop sleeve, celestial iphone cover, celestial ipad case, celestial iPhone skin , celestial iPod case, celestial iPhone case, celestial toss pillow, celestial clock, celestial laptop skin, celestial iPad case, celestial living room decor, celestial dining room decor, celestial bedroom decor, celestial dorm decor, celestial office decor, celestial home decor, celestial galaxy phone case, celestial pillow, celestial gifts for her, celestial bathroom decor, celestial wall art, celestial art print, celestial framed art print, celestial canvas art print, celestial Christmas gift, celestial Birthday gift, celestial gifts for him, celestial gifts for teenagers, celestial gifts for her, celestial bridal gifts, celestial wedding shower gift, celestial inspirational, celestial wall tapestry, celestial wall clock, celestial Mother's Day Gift, celestial Father's Day, celestial leggings, celestial all over print t-shirt, celestial tapestries, celestial blanket, celestial throw blanket,
crystals Throw Pillow, crystals Duvet Cover, crystals Phone Case, crystals Rugs, crystals Shower curtain, crystals laptop sleeve, crystals iphone cover, crystals ipad case, crystals living room, crystals bedroom, dorm decor, crystals iPhone skin , crystals iPod , crystals iPhone case, crystals toss pillow, crystals clock, crystals laptop skin, crystals iPad case, crystals living room, crystals dining room, crystals bedroom, crystals dorm decor, crystals office decor, crystals home decor, crystals galaxy phone case, crystals pillow, crystals gifts for her, crystals bathroom decor, crystals wall art, crystals art print, crystals canvas art print, crystals framed art print, crystals , Mother's Day, Father's Day,
sophisticated Throw Pillow, sophisticated Duvet Cover, sophisticated Phone Case, sophisticated Rugs, sophisticated Shower curtain, sophisticated laptop sleeve, sophisticated iphone cover, sophisticated ipad case, sophisticated iPhone skin , sophisticated iPod case, sophisticated iPhone case, sophisticated toss pillow, sophisticated clock, sophisticated laptop skin decor, sophisticated iPad case, sophisticated living room decor, sophisticated dining room decor, sophisticated bedroom decor, sophisticated dorm decor, sophisticated office decor, sophisticated home decor, sophisticated galaxy phone case, sophisticated pillow, sophisticated gifts for her, sophisticated bathroom decor, sophisticated wall art, sophisticated art print, sophisticated framed art print, sophisticated canvas art print, sophisticated Christmas gift, sophisticated Birthday gift, sophisticated gifts for him, sophisticated gifts for teenagers, sophisticated gifts for her, sophisticated bridal gifts, sophisticated wedding shower gift, sophisticated wall tapestry, sophisticated wall clock, sophisticated Mother's Day Gift, sophisticated Father's Day Gift, sophisticated leggings, sophisticated all over print t-shirt, sophisticated tapestry, sophisticated tapestries, sophisticated blanket, sophisticated throw blanket, sophisticated fleece blanket, elegant Throw Pillow, elegant Duvet Cover, elegant Phone Case, elegant Rugs, elegant Shower curtain, elegant laptop sleeve, elegant iphone cover, elegant ipad case, elegant iPhone skin , elegant iPod case, elegant iPhone case, elegant toss pillow, elegant clock, elegant laptop skin, elegant iPad case, elegant living room decor, elegant dining room decor, elegant bedroom decor, elegant dorm decor, elegant office decor, elegant home decor, elegant galaxy phone case, elegant pillow, elegant gifts for her, elegant bathroom decor, elegant wall art, elegant art print, elegant framed art print, elegant canvas art print, elegant Christmas gift, elegant Birthday gift, elegant gifts for him, elegant gifts for teenagers, elegant gifts for her, elegant bridal gifts, elegant wedding shower gift, elegant inspirational, elegant wall tapestry, elegant wall clock, elegant Mother's Day Gift, elegant Father's Day Gift, elegant leggings, elegant all over print t-shirt, elegant tapestries, elegant tapestry, elegant blanket, elegant throw blanket, elegant fleece blanket,
Chic Throw Pillow, Chic Duvet Cover, Chic Phone Case, Chic Rugs, Chic Shower curtain, Chic laptop sleeve, Chic iphone cover, Chic ipad case, Chic iPhone skin , Chic iPod case, Chic iPhone case, Chic toss pillow, Chic clock, Chic laptop skin, Chic iPad case, Chic living room decor, Chic dining room decor, Chic bedroom decor, Chic dorm decor, Chic office decor, Chic home decor, Chic galaxy phone case, Chic pillow, Chic gifts for her, Chic bathroom decor, Chic wall art, Chic art print, Chic framed art print, Chic canvas art print, Chic Christmas gift, Chic Birthday gift, Chic gifts for him, Chic gifts for teenagers, Chic gifts for her, Chic bridal gifts, Chic wedding shower gift, Chic inspirational, Chic wall tapestry, Chic Mother's Day gift, Chic Father's Day gift, chic leggings, chic all over print t-shirt, chic t-shirt, chic tapestry, chic tapestries, chic blanket, chic throw blanket, chic fleece blanket, Simple Throw Pillow, Simple Duvet Cover, Simple Phone Case, Simple Rugs, Simple Shower curtain, Simple laptop sleeve, Simple iphone cover, Simple ipad case, Simple iPhone skin , Simple iPod case, Simple iPhone case, Simple toss pillow, Simple clock, Simple laptop skin, Simple iPad case, Simple living room decor, Simple dining room decor, Simple bedroom decor, Simple dorm decor, Simple office decor, Simple home decor, Simple galaxy phone case, Simple pillow, Simple gifts for her, Simple bathroom decor, Simple wall art, Simple art print, Simple framed art print, Simple canvas art print, Simple Christmas gift, Simple Birthday gift, Simple gifts for him, Simple gifts for teenagers, Simple gifts for her, Simple bridal gifts, Simple wedding shower gift, Simple wall tapestry, Simple wall clock, Simple Mother's Day Gift, Simple Father's Day Gift, Simple leggings, Simple all over print t-shirt, simple tapestry, simple tapestries, simple blanket, simple throw blanket, simple fleece blanket, Basic Throw Pillow, Basic Duvet Cover, Basic Phone Case, Basic Rugs, Basic Shower curtain, Basic laptop sleeve, Basic iphone cover, Basic ipad case, Basic iPhone skin , Basic iPod case, Basic iPhone case, Basic toss pillow, Basic clock, Basic laptop skin, Basic iPad case, Basic living room decor, Basic dining room decor, Basic bedroom decor, Basic dorm decor, Basic office decor, Basic home decor, Basic galaxy phone
More from this artist
Verified member since 1970
Shop all from this artist
About Society6 
Wallpapers
Made to order
Each Society6 product is individually printed and assembled when you order it, so please allow 3-5 days manufacture time for your custom product.
No-hassle returns
We want you to be stoked with your purchase, so if you're not, let us know. We offer a 100% Happiness Guarantee, which means free refunds and exchanges.
Every purchase pays an artist
Society6 artists live all over the world, and every purchase puts money right in their pockets. We've been helping artists do what they love since 2009.