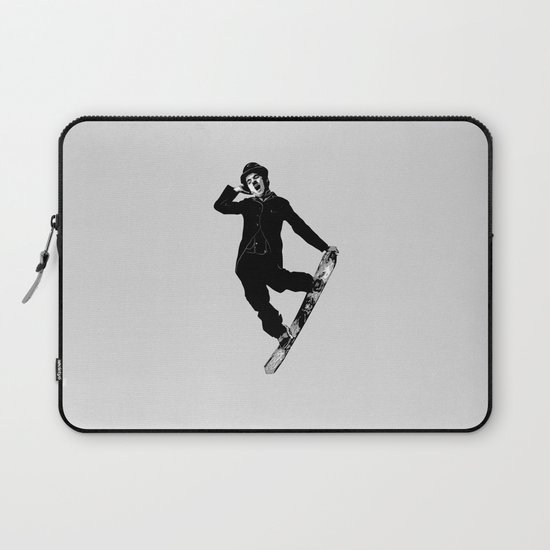 Laptop Sleeve
Gnarly Chaplin
by
The Cracked Dispensary
DESCRIPTION
Protect your laptop with a unique Society6 Laptop Sleeve. Our form fitting, lightweight sleeves are created with high quality polyester - optimal for vibrant color absorption. The design is printed on both sides to fully showcase the artwork while keeping your gear protected. Pulling back the YKK zipper, you'll find the interior is fully lined with super soft, scratch resistant micro-fiber.
ABOUT THE ART
The Kid. The Tramp. The Mustache Creepily Reminiscent Of Michael Jordan. Two of those nicknames could just as easily fit a pro snowboarder as they could Charlie Chaplin. And from almost falling through sidewalks in City Lights to almost falling into Hitler's crosshairs after The Great Dictator, no risk-taker ever deserved their own t-shirt more, all while staying radically, youthfully young in the face of ridiculous danger. Wear it and find the stunt-rocking badass in yourself (or at least somebody who loves rad things as much as you do).

About the designer: Joshua G is a graphic design and computer instructor. When he is not creating shirt designs for his website line Bizarro Tees (http://www.bizarrotees.com), he can found writing about and researching contemporary art for his art magazine Creep Machine (http://www.creepmachine.com).