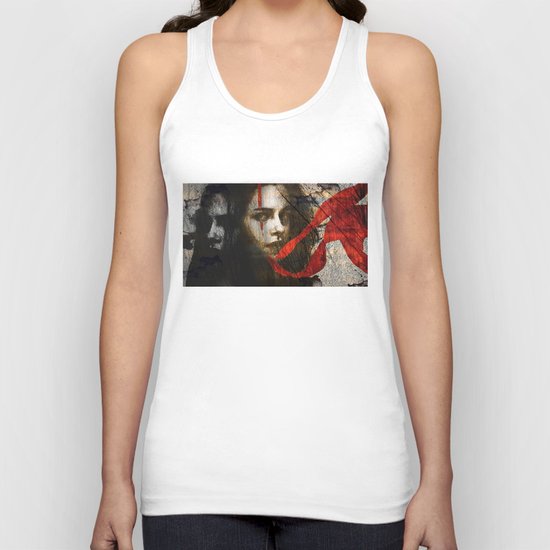 Unisex Tank Top
it's all in my head
by
Vin Zzep
DESCRIPTION
American Apparel Tank Tops are made with 100% fine jersey cotton combed for softness and comfort. (Athletic Grey and Athletic Blue contain 50% polyester / 25% cotton / 25% rayon)
ABOUT THE ART
A portrait of my Anxiety.

anxiety |a ng ˈzī-itē|
noun ( pl. -ties)
a feeling of worry, nervousness, or unease, typically about an imminent event or something with an uncertain outcome : he felt a surge of anxiety | anxieties about the moral decline of today's youth.
• [ with infinitive ] desire to do something, typically accompanied by unease : the housekeeper's eager anxiety to please.
• Psychiatry a nervous disorder characterized by a state of excessive uneasiness and apprehension, typically with compulsive behavior or panic attacks.
ORIGIN early 16th cent.: from French anxiété or Latin anxietas, from anxius (see anxious ).
as written in my mac dictionary.

Black, red and grey. flowing red scarf. moody and deep. intense subject matter. women's face with a mans face in her hair. brunette. sadness and worry. strength in colour and texture. a sense of doom. fighting a feeling. wanting peace. hope and courage.