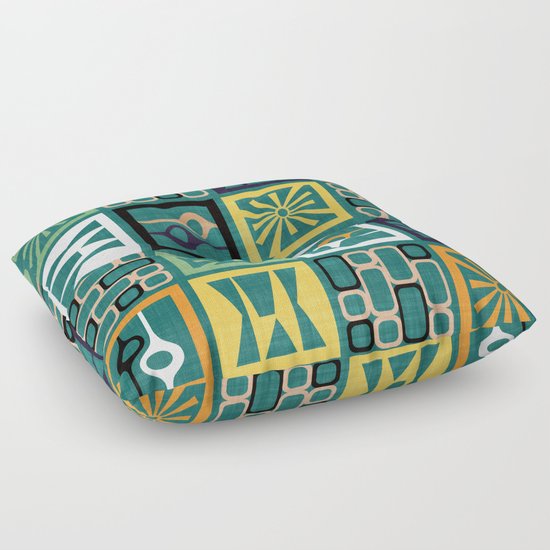 Floor Pillow
MCM Nice n Breezy
by
Lisa Jayne Murray - Illustration
DESCRIPTION
Our Floor Pillows are the cushiest cushions ever crafted. Made with 100% polyester for a soft touch, and overstuffed with firm-yet-plush fill so they never lose shape. Features a bar tack center stitch for an aesthetic dimple - and to prevent rips. Spot clean with warm water and mild detergent.
ABOUT THE ART
This design is inspired by retro breeze blocks and teak wall art from the Mid-century modern era.

mid century, mcm, modernist, pattern...