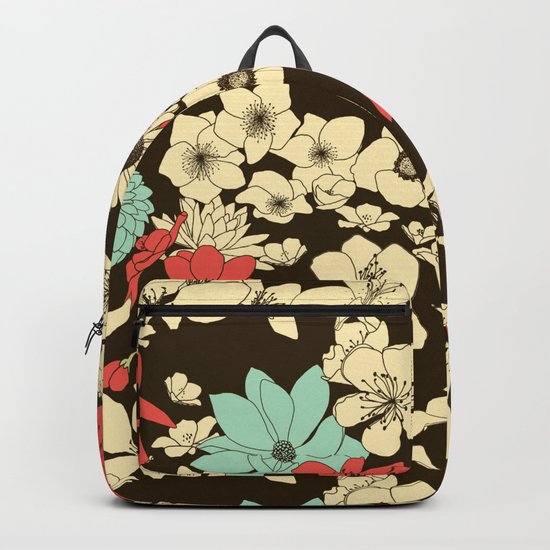 Backpack
Flower Market
by
Lapenche
DESCRIPTION
Our Backpacks are crafted with spun poly fabric for durability and high print quality. Thoughtful details include double zipper enclosures, padded nylon back and bottom, interior laptop pocket (fits up to 15"), adjustable shoulder straps and front pocket for accessories. Dry clean or spot clean only. One unisex size: 17.75"(H) x 12.25"(W) x 5.75"(D).
ABOUT THE ART
Flowers for everyone! Any kind you might like to imagine!

FLOWER
noun.
1. = bloom, blossom, efflorescence • Each individual flower is tiny.
2. = elite, best, prime, finest, pick, choice, cream, height, the crème de la crème, choicest part • the flower of American manhood
3. = height, prime, peak, vigour, freshness, greatest or finest point • You are hardly in the first flower of youth.

verb
1. = bloom, open, mature, flourish, unfold, blossom, burgeon, effloresce • Several of these plants will flower this year.
2. = blossom, grow, develop, progress, mature, thrive, flourish, bloom, bud, prosper • Their relationship flowered.