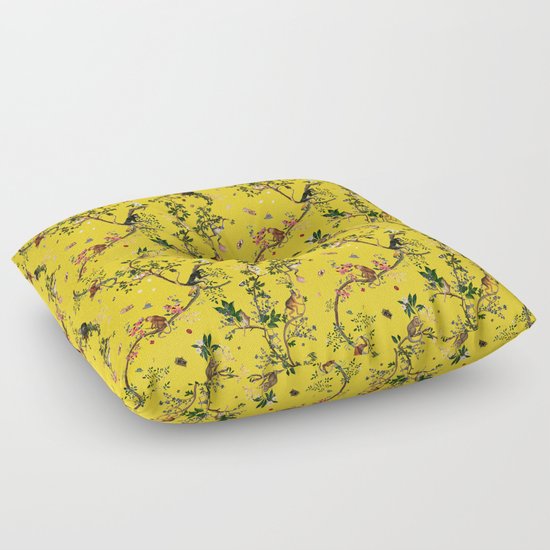 Floor Pillow
Monkey World Yellow
by
Fifikoussout
DESCRIPTION
Our Floor Pillows are the cushiest cushions ever crafted. Made with 100% polyester for a soft touch, and overstuffed with firm-yet-plush fill so they never lose shape. Features a bar tack center stitch for an aesthetic dimple - and to prevent rips. Spot clean with warm water and mild detergent.
ABOUT THE ART
"Hey, hey, we're the Monkeys and people say we monkey around"
Print made with illustrations by Henry Ogg Forbes, and Richard Morris. monkey...