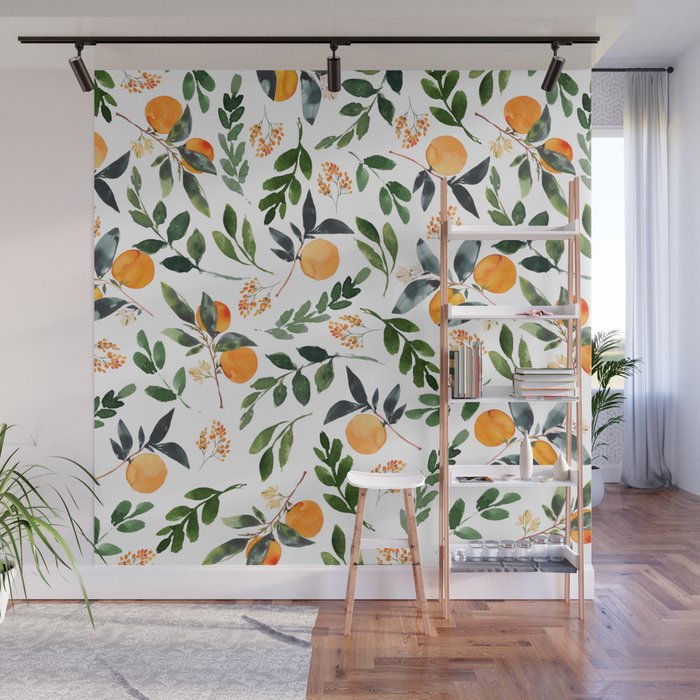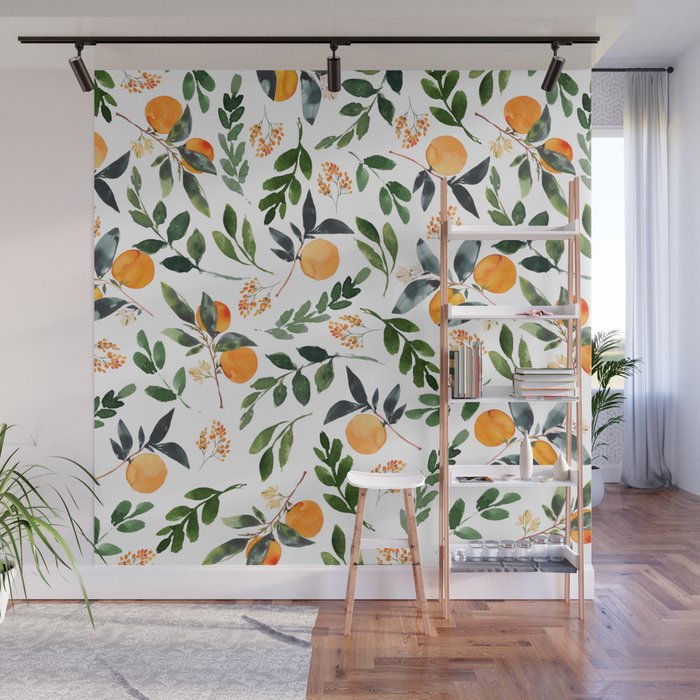 Make a big statement. Wall murals are the ideal way to turn a blank wall into a showcase for your unique style. Simply line up the panels, peel and stick to reveal your stunning design. Plus, they're removable and leave no sticky residue behind. Wall murals available in two floor-to-ceiling sizes.
8' Mural comes with four 2'(W) x 8'(H) panels

12' Mural comes with six 2' x 8' panels

Printed on self-adhesive woven polyester fabric panels, easy to stick on and off

Matte finish and texture

Features vibrant, water-based, non-toxic inks

Washable with mild soap and water

Every product is made just for you

For more info click here
Tips for Installing Your Wall Mural
Here's what you'll need beforehand (not included with your purchase): tape measure, smoothing tool, razor or utility blade, stepladder and a partner.
Read the instructions. We include a detailed, step-by-step guide in your packaging tube. Make sure to follow the instructions so your pattern looks perfect - with minimal air pockets and seamless alignment.
Watch the video: we've made a handy visual guide for you too - just in case you lose your instructions or want to see exactly how each step works.
Reviews
★★★★★
Emily R.
April 01, 2021
Love this mural!
This mural transformed my laundry room! The colors and print are beautiful and it was easy to put up.
★★★★★
stephanie h.
April 22, 2020
Pretty but Difficult to apply
I'm an artsy person, was sure I could figure out wallpaper. I was wrong, it was incredibly difficult to apply! Bubbles are still popping up after application. You can rub them down but still come back later. It is a beautiful print and looks lovely. Terrific customer service, the pieces weren't matching up with the second box, and I reached out and sent me some new pieces!