Pink Palm Tree Tigers Framed Canvas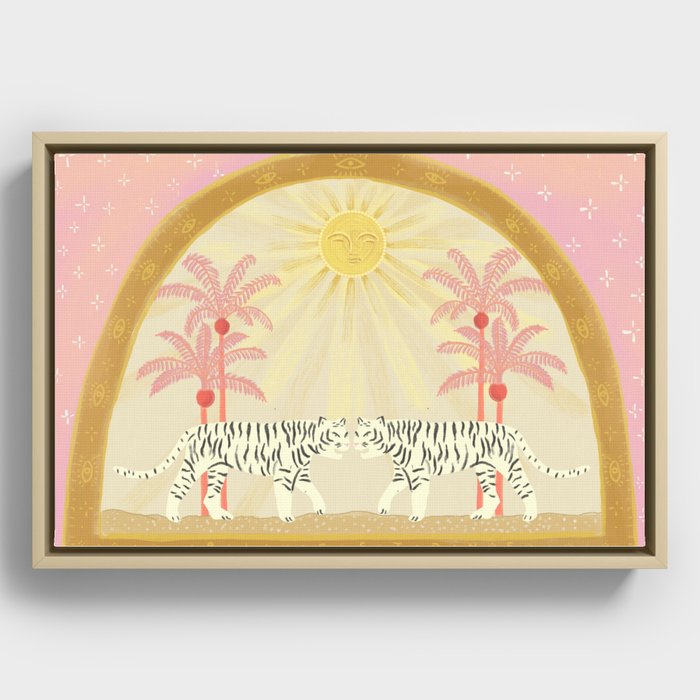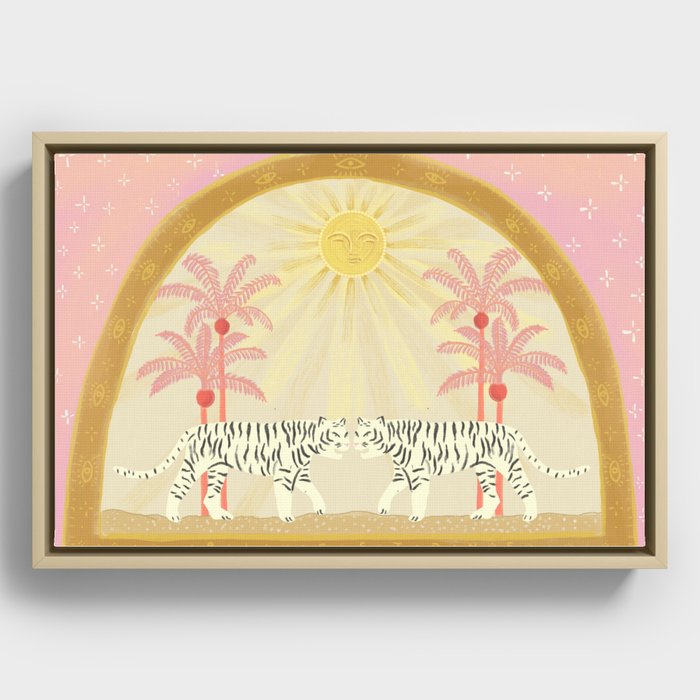 Pink Palm Tree Tigers Framed Canvas
Items typically deliver in 5-10 days. Choose standard shipping to get your order by 12/24 (within the continental US only)
Items typically deliver in 5-10 days. Choose standard shipping to get your order by 12/24 (within the continental US only)
Our Framed Canvas Prints add an extra touch of refinement to our gallery-quality canvases. Select from four different frame colors: black, white, maple or walnut to suit your decor taste and show off your favorite artists' designs. Framed canvases are available in seven different sizes.
Four frame colors available
Printed with gallery-quality inks using finest giclée print technology
Hand-stretched canvas over pine stretcher bars
Hanging hardware included
To dust, use a soft, lint-free cloth or feather duster
Every order is made just for you
Product Note: Color variations between on-site previews, your screen and printed artwork may occur
Sizes Available: 8" x 12" // 20cm x 30cm 10" x 10" // 25cm x 25cm 12" x 18" // 30cm x 46cm 20" x 20" // 51cm x 51cm 16" x 24" // 41cm x 61cm 24" x 36" // 61cm x 91cm 30" x 30" // 76cm x 76cm
Note: The dimensions listed in the drop-down menu are approximate canvas sizes (not including frame). For more detailed info about outer frame sizes, click here.
Q: Can I change out the Canvas Print of this frame myself?
A: No, our Society6 Framed Canvas print are not meant to be dissamebled due to potential damage to the canvas or frame itself and we do not recommend this.
Q: What type of canvas are your Canvas Prints printed on?
A: Our Society6 Canvas Prints are printed on 21 mil poly-cotton blend matte canvas.