Turquoise Blue Aqua Pixels Leggings
Double-tap to zoom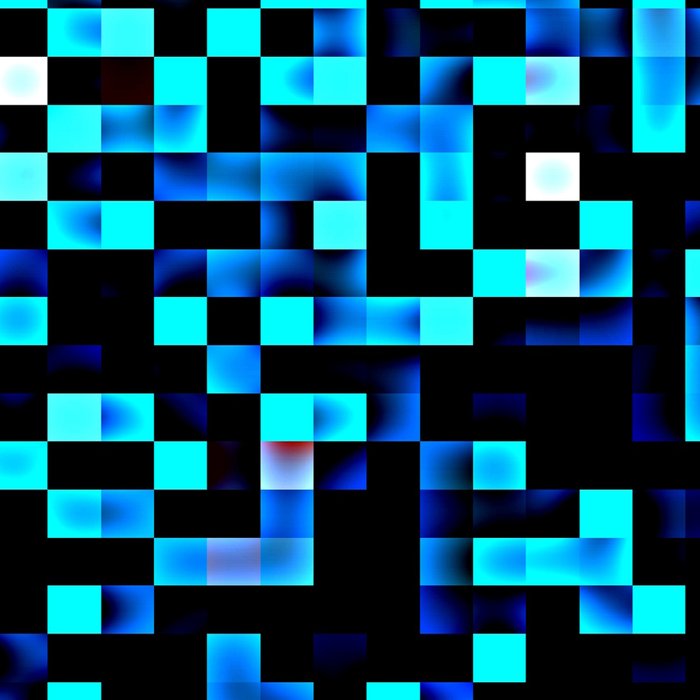 Double-tap to zoom
Double-tap to zoom
Double-tap to zoom
Double-tap to zoom
Nobody will judge you for wearing them all day, every day - they're that comfy. That's because these tights are constructed with breathable, antimicrobial polyester spandex that keeps you dry while staying cool.
Constructed with antimicrobial polyester spandex
Breathable, moisture-wicking qualities
Six panel cut and sew construction
Adjustable waistline
Shop this artwork
About this artwork
Pixels Series copyright 2sweet4wordsDesigns All Rights Reserved
turquoise, blue, aqua, black, white, pixel, pixels, geometric, Abstract Throw Pillow, Abstract Duvet Cover, Abstract Phone Case, Abstract Rugs, Abstract Shower curtain, Abstract laptop sleeve, Abstract iphone cover, Abstract ipad case, Abstract living room, Abstract bedroom, Abstract dorm decor, Abstract iPhone skin , Abstract iPod , Abstract iPhone case, Abstract toss pillow, Abstract clock, Abstract laptop skin, Abstract iPad case, Abstract living room decor, Abstract dining room decor, Abstract bedroom decor, Abstract dorm decor, Abstract office decor, Abstract home decor, Abstract galaxy phone case, Abstract pillow, Abstract gifts for her, Abstract bathroom decor, Abstract wall art, Abstract art print, Abstract framed art print, Abstract canvas art print, Abstract Christmas gift, Abstract Birthday gift, Abstract gifts for him, Abstract gifts for teenagers, Abstract gifts for her, Abstract bridal gifts, Abstract wedding shower gift, Abstract inspirational, abstract Mother's Day gift, abstract Father's Day gift, abstract wall tapestry, abstract leggings, abstract all over print t-shirt, abstract t-shirt, abstract tapestry, abstract tapestries, abstract blanket, abstract fleece blanket, abstract throw blanket, , Abstract carry-all pouch, Abstract pouch, Abstract wallet, Abstract clutch, Abstract handbag, Abstract towel, Abstract towels, Abstract beach towel, Abstract bath towel, Abstract hand towel,
mosaic Throw Pillow, mosaic Duvet Cover, mosaic Blanket, mosaic Throw Blanket, mosaic Phone Case, mosaic wall tapestry, mosaic leggings, mosaic all over print t-shirt, mosaic t-shirt, mosaic rug, mosaic Rugs, mosaic Shower curtain, mosaic towel, mosaic towels, mosaic beach towel, mosaic bath towel, mosaic hand towel, mosaic laptop sleeve, mosaic toss pillow, mosaic wall clock, mosaic clock, mosaic mug, mosaic laptop skin, mosaic wall art, mosaic art print, mosaic framed art print, mosaic canvas art print, mosaic iPad case, mosaic carry-all pouch, mosaic pouch, mosaic clutch, mosaic handbag, mosaic tapestry, mosaic tapestries, mosaic iphone cover, mosaic ipad case, mosaic galaxy phone case, mosaic pillow, mosaic iPhone skin , mosaic iPod , mosaic iPhone case, mosaic living room decor, mosaic dining room decor, mosaic bedroom decor, mosaic dorm decor, mosaic office decor, mosaic home decor, mosaic gifts for her, mosaic bathroom decor, mosaic Christmas gift, mosaic Birthday gift, mosaic gifts for him, mosaic gifts for teenagers, mosaic gifts for her, mosaic bridal gifts, mosaic wedding shower gift, mosaic Mother's Day Gift, mosaic Father's Day Gift, Pixel Throw Pillow, Pixel Duvet Cover, Pixel Phone Case, Pixel Rugs, Pixel Shower curtain, Pixel laptop sleeve, Pixel iphone cover, Pixel ipad casePixel iPhone skin , Pixel iPod , Pixel iPhone case, Pixel toss pillow, Pixel clock, Pixel laptop skin, Pixel iPad case, Pixel living room decor, Pixel dining room decor, Pixel bedroom decor, Pixel dorm decor, Pixel office decor, Pixel home decor, Pixel galaxy phone case, Pixel pillow, Pixel gifts for her, Pixel bathroom decor, Pixel wall art, Pixel art print, Pixel framed art print, Pixel canvas art print, Pixel Christmas gift, Pixel Birthday gift, Pixel gifts for him, Pixel gifts for teenagers, Pixel gifts for her, Pixel bridal gifts, Pixel wedding shower gift, Pixel inspirational, Pixel wall tapestry, Pixel Mother's Day Gift, Pixel Father's Day Gift, pixel leggings, pixel all over print t-shirt, pixel t-shirt, pixel tapestries, pixel blanket, pixel throw blanket, pixel fleece blanket, pixel carry-all pouch, pixel pouch, pixel wallet, pixel clutch, pixel handbag, Pixel towel, Pixel towels, Pixel beach towel, Pixel bath towel, Pixel hand towel, Pixels Throw Pillow, Pixels Duvet Cover, Pixels Phone Case, Pixels Rugs, Pixels Shower curtain, Pixels laptop sleeve, Pixels iphone cover, Pixels ipad case, Pixels iPhone skin , Pixels iPod , Pixels iPhone case, Pixels toss pillow, Pixels clock, Pixels laptop skin, Pixels iPad case, Pixels living room decor, Pixels dining room decor, Pixels bedroom decor, Pixels dorm decor, Pixels office decor, Pixels home decor, Pixels galaxy phone case, Pixels pillow, Pixels gifts for her, Pixels bathroom decor, Pixels wall art, Pixels art print, Pixels framed art print, Pixels canvas art print, Pixels Christmas gift, Pixels Birthday gift, Pixels gifts for him, Pixels gifts for teenagers, Pixels gifts for her, Pixels bridal gifts, Pixels wedding shower gift, Pixels inspirational, Pixels wall tapestry, Pixels Mother's Day Gift, Pixels Father's Day Gift, pixels leggings, pixels all over print t-shirt, pixels t-shirt, pixels tapestry, pixels tapestries, pixels blanket, pixels throw blanket, pixels fleece blanket, pixels carry-all pouch, pixels pouch, pixels wallet, pixels clutch, pixels handbag, Pixels towel, Pixels towels, Pixels beach towel, Pixels bath towel, Pixels hand towel, Geometric Throw Pillow, Geometric Duvet Cover, Geometric wall tapestry, geometric leggings, geometric all over print t-shirt, Geometric Phone Case, Geometric Rugs, Geometric Shower curtain, Geometric laptop sleeve, Geometric iphone cover, Geometric ipad case, Geometric living room decor, Geometric bedroom decor, Geometric dorm decor, Geometric iPhone skin , Geometric iPod case, Geometric iPhone case, Geometric toss pillow, Geometric clock, Geometric laptop skin, Geometric iPad case, Geometric office decor, Geometric home decor, Geometric galaxy phone case, Geometric pillow, Geometric gifts for her, Geometric bathroom decor, Geometric wall art, Geometric art print, Geometric framed art print, Geometric canvas art print, Geometric Christmas gift, Geometric Birthday gift, Geometric gifts for him, Geometric gifts for teenagers, Geometric gifts for her, Geometric bridal gifts, Geometric wedding shower gift, Geometric inspirational, Geometric wall tapestry, Geometric Mother's Day Gift, Geometric Father's Day Gift, geometric blanket, geometric throw blanket, geometric fleece blanket, geometric tapestry, geometric tapestries, , geometric carry-all pouch, geometric pouch, geometric wallet, geometric clutch, geometric handbag, Geometric towel, Geometric towels, Geometric beach towel, Geometric bath towel, Geometric hand towel, dorm Throw Pillow, dorm Duvet Cover, dorm Blanket, dorm Throw Blanket, dorm Rugs, dorm Shower curtain, dorm towel, dorm towels, dorm bath towel, dorm hand towel, dorm toss pillow, dorm wall clock, dorm clock, dorm mug, dorm wall art, dorm art print, dorm framed art print, dorm canvas art print, , dorm gifts for her, dorm bathroom decor, dorm gifts for him,
sophisticated Throw Pillow, sophisticated Duvet Cover, sophisticated Phone Case, sophisticated Rugs, sophisticated Shower curtain, sophisticated wall tapestry, sophisticated wall clock, sophisticated laptop sleeve, sophisticated iphone cover, sophisticated ipad case, sophisticated iPhone skin , sophisticated iPod case, sophisticated iPhone case, sophisticated toss pillow, sophisticated clock, sophisticated laptop skin decor, sophisticated iPad case, sophisticated leggings, sophisticated all over print t-shirt, sophisticated tapestry, sophisticated tapestries, sophisticated blanket, sophisticated throw blanket, sophisticated fleece blanket, sophisticated carry-all pouch, sophisticated pouch, sophisticated wallet, sophisticated clutch, sophisticated handbag, sophisticated towel, sophisticated towels, sophisticated beach towel, sophisticated bath towel, sophisticated hand towel, , sophisticated wall art, sophisticated art print, sophisticated framed art print, sophisticated canvas art print, sophisticated living room decor, sophisticated dining room decor, sophisticated bedroom decor, sophisticated dorm decor, sophisticated office decor, sophisticated home decor, sophisticated galaxy phone case, sophisticated pillow, sophisticated gifts for her, sophisticated bathroom decor, sophisticated Christmas gift, sophisticated Birthday gift, sophisticated gifts for him, sophisticated gifts for teenagers, sophisticated gifts for her, sophisticated bridal gifts, sophisticated wedding shower gift, , sophisticated Mother's Day Gift, sophisticated Father's Day Gift, soft, nursery, decor, delicate, pretty, beautiful, relaxing, calming, inviting, whimsical, airy, compassionate, elegant, classy, classic, chic, sophisticated,
elegant Throw Pillow, elegant Duvet Cover, elegant wall tapestry, elegant wall clock, elegant Phone Case, elegant Rugs, elegant Shower curtain, elegant leggings, elegant all over print t-shirt, elegant tapestries, elegant tapestry, elegant blanket, elegant throw blanket, elegant fleece blanket, elegant carry-all pouch, elegant pouch, elegant wallet, elegant clutch, elegant handbag, elegant towel, elegant towels, elegant beach towel, elegant bath towel, elegant hand towel, wall art, elegant art print, elegant framed art print, elegant canvas art print, elegant laptop sleeve, elegant iphone cover, elegant ipad case, elegant iPhone skin , elegant iPod case, elegant iPhone case, elegant toss pillow, elegant clock, elegant laptop skin, elegant iPad case, , elegant living room decor, elegant dining room decor, elegant bedroom decor, elegant dorm decor, elegant office decor, elegant home decor, elegant galaxy phone case, elegant pillow, elegant gifts for her, elegant bathroom decor, elegant elegant Christmas gift, elegant Birthday gift, elegant gifts for him, elegant gifts for teenagers, elegant gifts for her, elegant bridal gifts, elegant wedding shower gift, elegant inspirational, elegant Mother's Day Gift, elegant Father's Day Gift, Chic Throw Pillow, Chic Duvet Cover, Chic Phone Case, Chic Rugs, Chic Shower curtain, Chic laptop sleeve, Chic iphone cover, Chic ipad case, Chic iPhone skin , Chic iPod case, Chic iPhone case, Chic toss pillow, Chic clock, Chic laptop skin, Chic iPad case, chic leggings, chic all over print t-shirt, chic t-shirt, chic tapestry, chic tapestries, chic blanket, chic throw blanket, chic fleece blanket, Chic carry-all pouch, Chic pouch, Chic wallet, Chic clutch, Chic handbag, Chic towel, Chic towels, Chic beach towel, Chic bath towel, Chic hand towel, Chic living room decor, Chic dining room decor, Chic bedroom decor, Chic dorm decor, Chic office decor, Chic home decor, Chic galaxy phone case, Chic pillow, Chic gifts for her, Chic bathroom decor, Chic wall art, Chic art print, Chic framed art print, Chic canvas art print, Chic Christmas gift, Chic Birthday gift, Chic gifts for him, Chic gifts for teenagers, Chic gifts for her, Chic bridal gifts, Chic wedding shower gift, Chic inspirational, Chic wall tapestry, Chic Mother's Day gift, Chic Father's Day gift, Bright Blue Throw Pillow, Bright Blue Duvet Cover, Bright Blue Blanket, Bright Blue Throw Blanket, Bright Blue Phone Case, Bright Blue wall tapestry, Bright Blue leggings, Bright Blue all over print t-shirt, Bright Blue rug, Bright Blue Rugs, Bright Blue Shower curtain, Bright Blue laptop sleeve, Bright Blue iphone cover, Bright Blue ipad case, Bright Blue iPhone skin , Bright Blue iPod , Bright Blue iPhone case, Bright Blue toss pillow, Bright Blue clock, Bright Blue laptop skin, Bright Blue iPad case, Bright Blue tapestry, Bright Blue tapestries, Bright Blue living room decor, Bright Blue dining room decor, Bright Blue bedroom decor, Bright Blue dorm decor, Bright Blue office decor, Bright Blue home decor, Bright Blue galaxy phone case, Bright Blue pillow, Bright Blue gifts for her, Bright Blue bathroom decor, Bright Blue wall art, Bright Blue art print, Bright Blue framed art print, Bright Blue canvas art print, Bright Blue Christmas gift, Bright Blue Birthday gift, Bright Blue gifts for him, Bright Blue gifts for teenagers, Bright Blue gifts for her, Bright Blue bridal gifts, Bright Blue wedding shower gift, Bright Blue wall clock, Bright Blue Mother's Day Gift, Bright Blue Father's Day Gift, Bright Blue carry-all pouch, Bright Blue pouch, Bright Blue wallet, Bright Blue clutch, Bright Blue handbag, Bright Blue towel, Bright Blue towels, Bright Blue beach towel, Bright Blue bath towel, Bright Blue hand towel,
Turquoise Throw Pillow, Turquoise Duvet Cover, Turquoise Phone Case, Turquoise Rugs, Turquoise Shower curtain, turquoise wall tapestry, Turquoise laptop sleeve, turquoise blanket, turquoise throw blanket, turquoise tapestry, turquoise tapestries, , turquoise carry-all pouch, turquoise pouch, turquoise wallet, turquoise clutch, turquoise handbag, Turquoise towel, Turquoise towels, Turquoise beach towel, Turquoise bath towel, Turquoise hand towel, Turquoise iphone cover, Turquoise ipad case, Turquoise iPhone skin , Turquoise iPod case, Turquoise iPhone case, Turquoise toss pillow, clock, Turquoise laptop skin, Turquoise iPad case, Turquoise living room decor, Turquoise dining room decor, Turquoise bedroom decor, Turquoise dorm decor, Turquoise office decor, Turquoise home decor, Turquoise galaxy phone case, Turquoise pillow, Turquoise gifts for her, Turquoise bathroom decor, Turquoise wall art, Turquoise art print, Turquoise framed art print, Turquoise canvas art print, turquoise Mother's Day gift, turquoise Father's Day gift, turquouise leggings, turquoise all over print t-shirt, turquoise t-shirt,
Aqua Throw Pillow, Aqua Duvet Cover, Aqua Phone Case, Aqua Rugs, Aqua Shower curtain, Aqua laptop sleeve, Aqua iPhone cover, Aqua iPad case, Aqua iPhone skin , Aqua iPod case, Aqua iPhone case, Aqua toss pillow, Aqua clock, Aqua laptop skin, Aqua iPad case, Aqua living room decor, Aqua dining room decor, Aqua bedroom decor, Aqua dorm decor, Aqua office decor, Aqua home decor, Aqua galaxy phone case, Aqua pillow, Aqua gifts for her, Aqua bathroom decor, Aqua wall art, Aqua art print, Aqua framed art print, Aqua canvas art print, ,aqua Mother's Day gift, aqua Father's Day gift, aqua wall tapestry, aqua leggings, aqua all over print t-shirt, aqua tapestry, aqua tapestries, aqua blanket, aqua throw blanket, Aqua carry-all pouch, Aqua pouch, Aqua wallet, Aqua clutch, Aqua handbag, Aqua towel, Aqua towels, Aqua beach towel,Aqua bath towel, Aqua hand towel, blue and black, blue & black, blue & black Throw Pillow, blue & black Duvet Cover, blue & black Blanket, blue & black Throw Blanket, blue & black Phone Case, blue & black wall tapestry, blue & black leggings, blue & black all over print t-shirt, blue & black t-shirt, blue & black rug, blue & black Rugs, blue & black Shower curtain, blue & black towel, blue & black towels, blue & black beach towel, blue & black bath towel, blue & black hand towel, blue & black wall art, blue & black art print, blue & black framed art print, blue & black canvas art print,blue & black iPad case, blue & black carry-all pouch, blue & black pouch, blue & black clutch, blue & black handbag,blue & black tapestry, blue & black tapestries, blue & black laptop sleeve, blue & black toss pillow, blue & black wall clock, blue & black clock,
Turquoise Blue Aqua Pixels
More from this artist
Verified member since 1970
Shop all from this artist
About Society6 Leggings
Society6 Leggings
Made to order
Each Society6 product is individually printed and assembled when you order it, so please allow 3-5 days manufacture time for your custom product.
No-hassle returns
We want you to be stoked with your purchase, so if you're not, let us know. We offer a 100% Happiness Guarantee, which means free refunds and exchanges.
Every purchase pays an artist
Society6 artists live all over the world, and every purchase puts money right in their pockets. We've been helping artists do what they love since 2009.