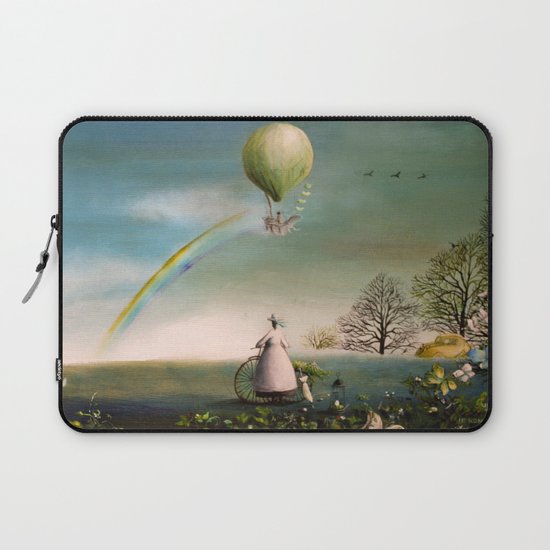 Laptop Sleeve
Rainbow
by
RieKono
DESCRIPTION
Protect your laptop with a unique Society6 Laptop Sleeve. Our form fitting, lightweight sleeves are created with high quality polyester - optimal for vibrant color absorption. The design is printed on both sides to fully showcase the artwork while keeping your gear protected. Pulling back the YKK zipper, you'll find the interior is fully lined with super soft, scratch resistant micro-fiber.
ABOUT THE ART
Do you want to over the rainbow someday? Maybe you can find a your own fairy tale if you hope it strongly and this picture is Rie's fairy tale of the rainbow.
Although there are a balloon, rainbow and a girl, it has not described the most famous story about it.