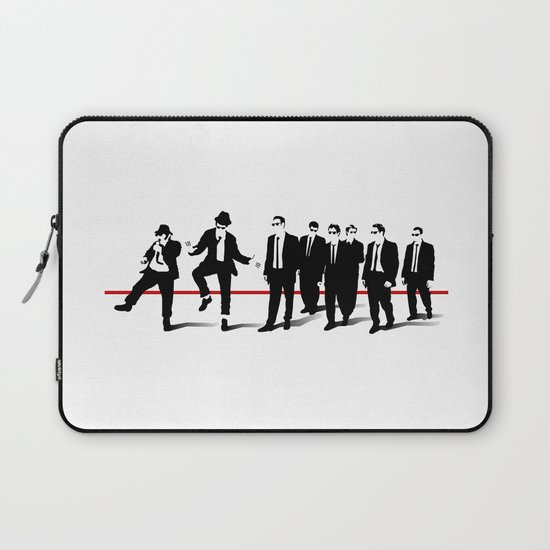 Laptop Sleeve
Reservoir Brothers
by
The Cracked Dispensary
DESCRIPTION
Protect your laptop with a unique Society6 Laptop Sleeve. Our form fitting, lightweight sleeves are created with high quality polyester - optimal for vibrant color absorption. The design is printed on both sides to fully showcase the artwork while keeping your gear protected. Pulling back the YKK zipper, you'll find the interior is fully lined with super soft, scratch resistant micro-fiber.
ABOUT THE ART
The greatest movie never made. The Reservoir Dogs and Blues Brothers all on a mission from God, stealing diamonds and destroying police cars to save an orphanage… somehow. It's OK to have three Mr. Blue's, right?

About the designer: Dave Brohman is a Toronto-based graphic designer and writer. He doesn't consider himself a nerd but will happily cop to being a dork. Add him on Facebook (https://www.facebook.com/sulaco) so it looks like he has more friends.