No. 4.1 + Flipside x Tattly Temporary Tattoo Collab Art Quarterly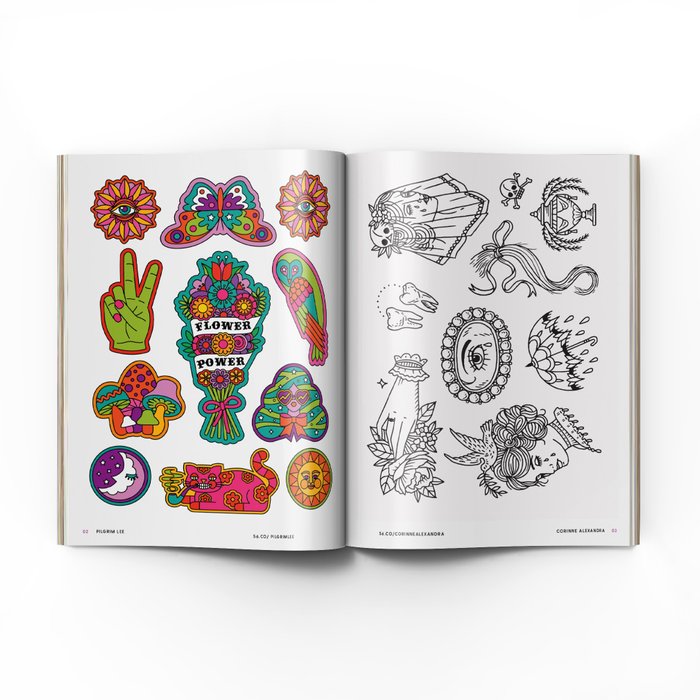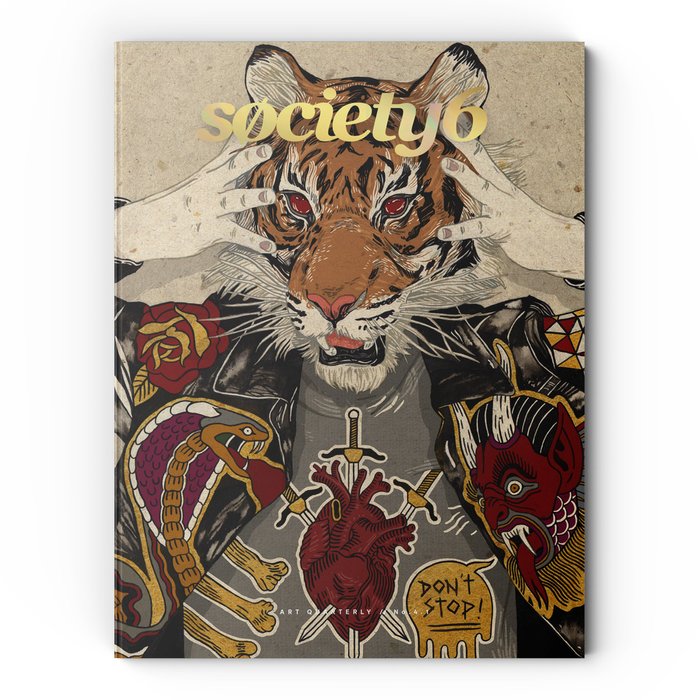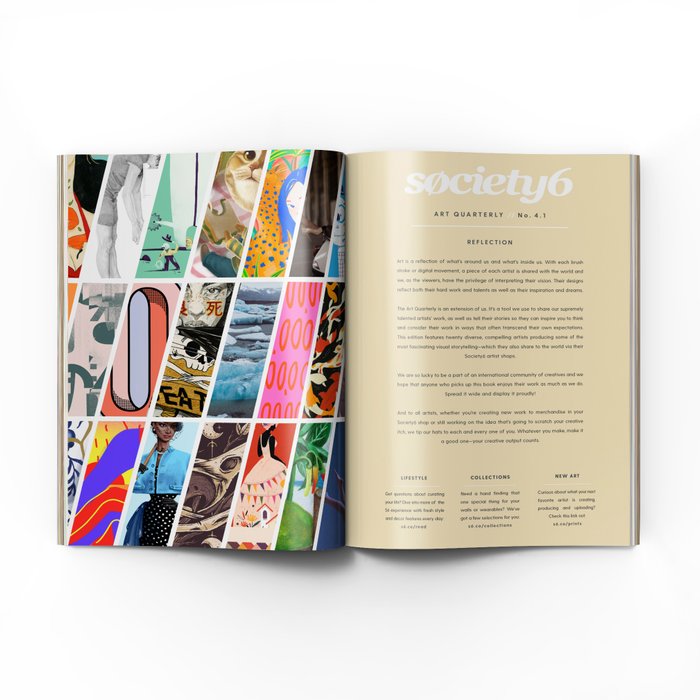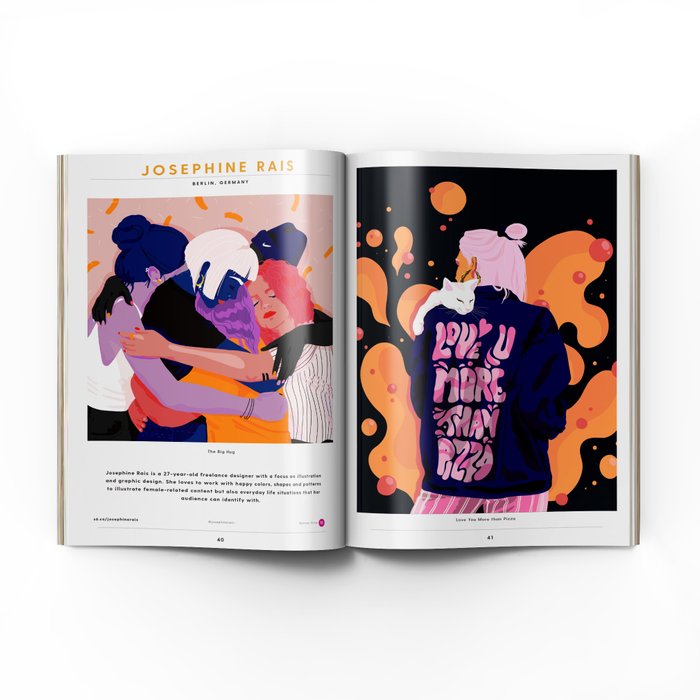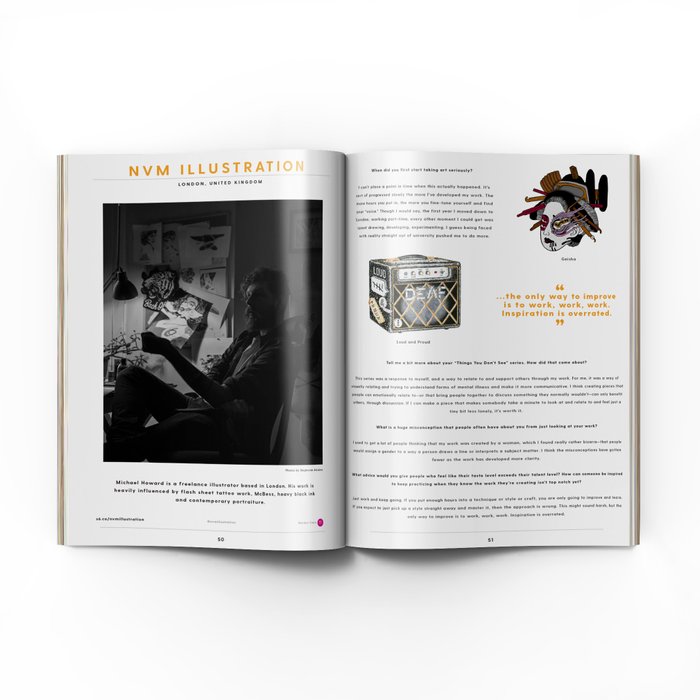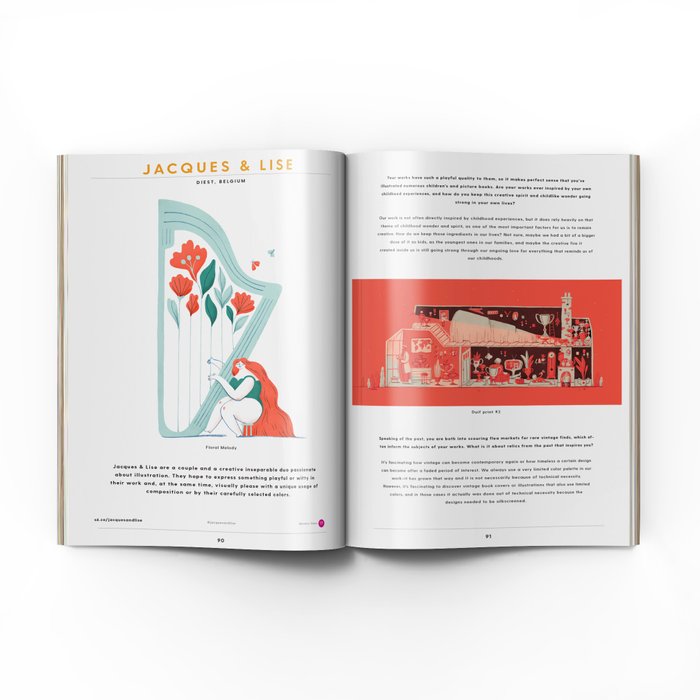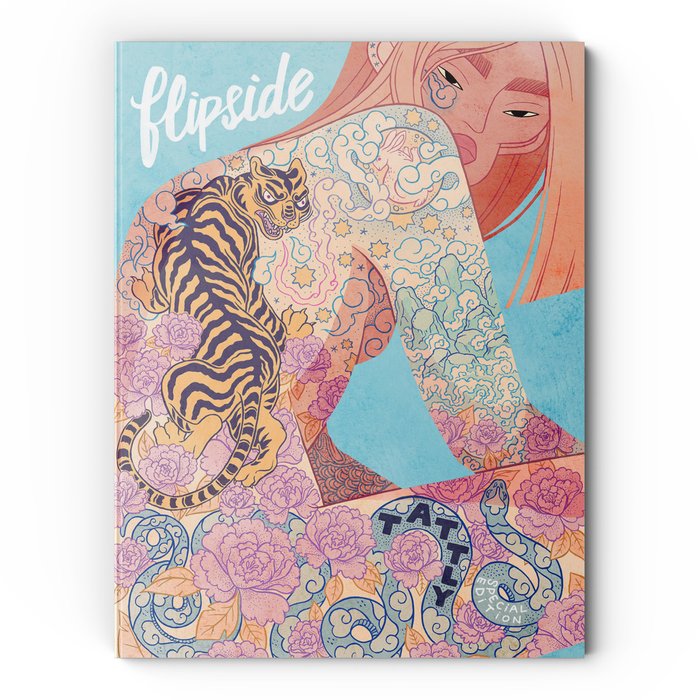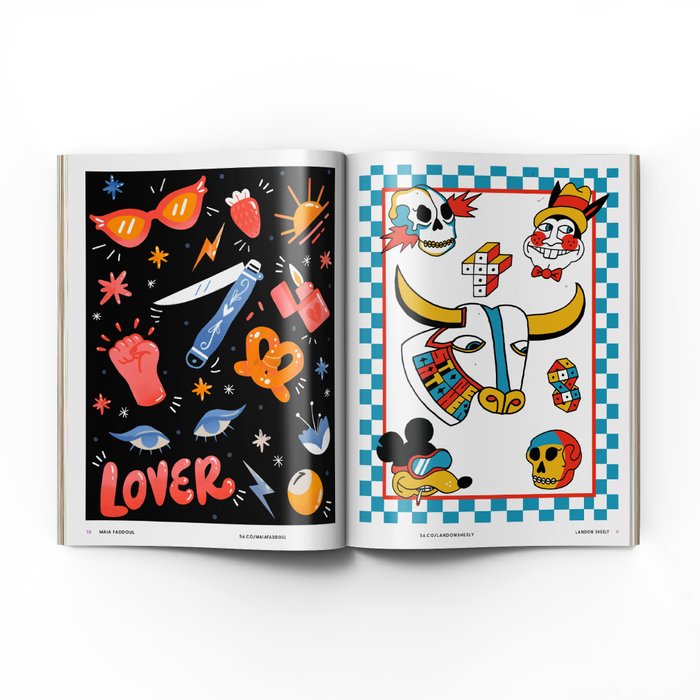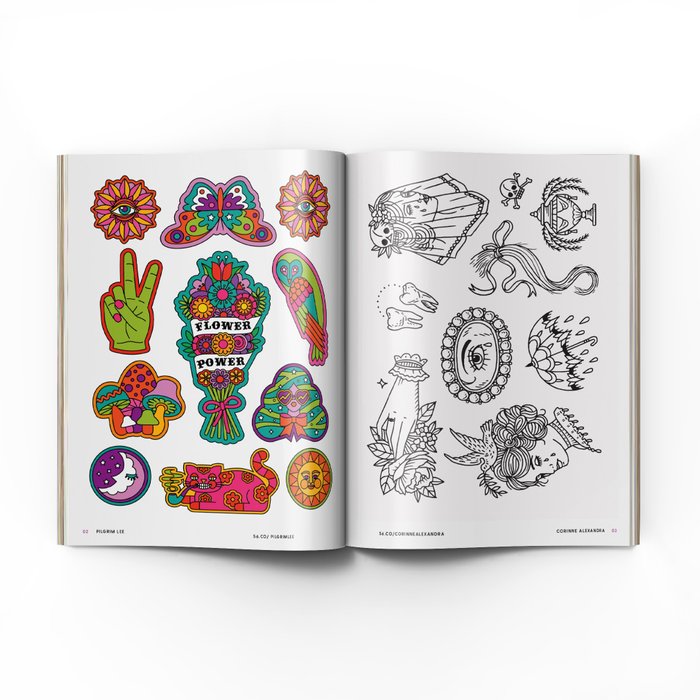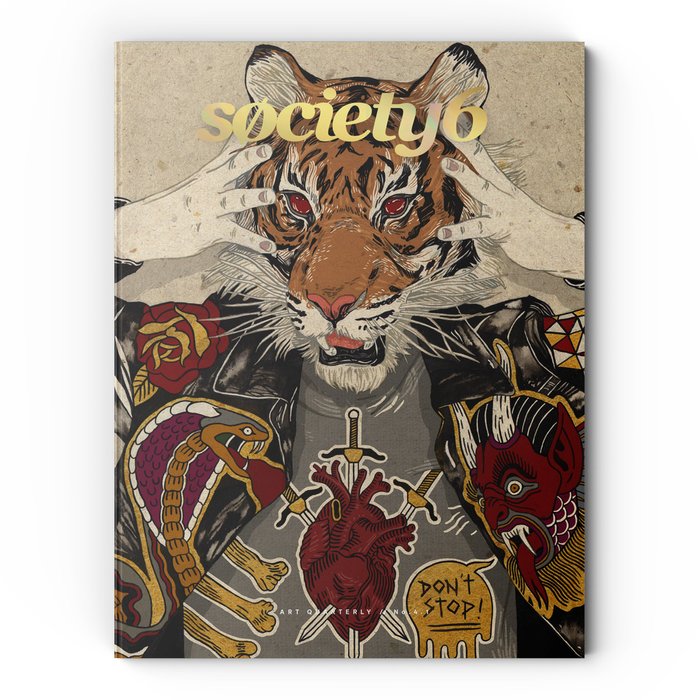 No. 4.1 + Flipside x Tattly Temporary Tattoo Collab Art Quarterly
Save to wishlist
+ Wishlist
About Society6 Art Quarterly
Art is a reflection of what's around us and what's inside us. In our Art Quarterly 4.1, we feature 190 original works from 20 Society6 artists, each reflecting a piece of their own inspiration. The Quarterly is a showcase of the supremely talented Society6 artist community and your chance to give the gift of (or keep for yourself) truly original and expertly curated art. Cover illustration by NVM Illustration.
And for the first time ever, we collaborated on the Flipside Art Zine (found on the reverse of the Quarterly) with Tattly, a temporary tattoo company based in Brooklyn, NY. The Flipside features 20 new original works curated from the Society6 artist community and inspired by tattoo flash art PLUS a custom Tattly temporary tattoo packet (2 sheets of Tattly temporary tattoos)—giving you a truly unique chance to show off the art you love right on your body… temporarily... Cover illustration by Kirsten Rothbart.
Limited to 500 copies. Four color offset printed, perfect bound 1st edition with rose gold holographic foil logo stamped cover. Published by Society6 in 2019. 130 pages, 9in x 12in.
Art Quarterly 4.1 Artist Credits: JULIA WALCK - LAUREN ZAKNOUN - MARICA ZOTTINO - MADEYOUL__K - SUN LEE - NINA SINITSKAYA - JASON RAISH - JOSEPHINE RAIS - AYELET RAZIEL - NVM ILLUSTRATION - BRIAN STOWELL - KATIE EVANS - WILLIAN SANTIAGO - AUDREY LEIGHTON - CHRISTI DU TOIT - JASON POWERS - SEMOON YI - JACQUES & LISE - PH6.6 - AMANDA LAUREL ATKINS
Flipside X Tattly Art Zine Artist Credits: PILGRIM LEE - CORINNE ALEXANDRA - MATTHEW TAYLOR WILSON - MIKE TURZANSKI - ANGELA RIZZA - KELLY KNAGA - JOSÉ CHICO - HANNA KASTL-LUNGBERG - MAIA FADDOUL - LANDON SHEELY - CECILIA GRANATA - ANDREA LAUREN - FRANCISCO FONSECA - EVANGELINE GALLAGHER - NICK NELSON - LAURA O'CONNOR - BARLENA - KIRSTEN ROTHBART - MARJANNE MARS - LORIEN STERN