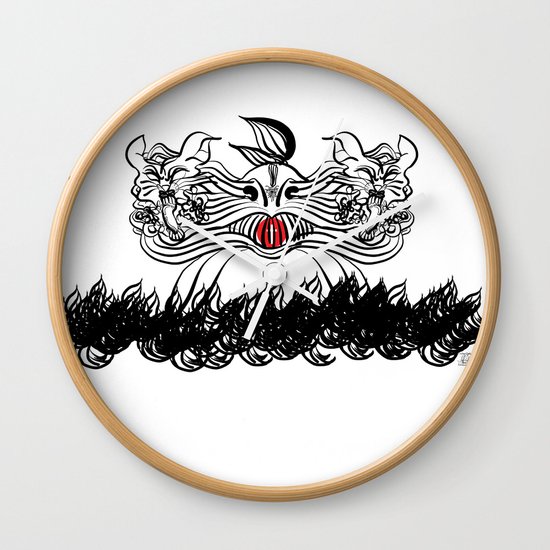 Wall Clock
The Sign of Jonah
by
David Nuh Omar
DESCRIPTION
Available in natural wood, black or white frames, our 10" diameter unique Wall Clocks feature a high-impact plexiglass crystal face and a backside hook for easy hanging. Choose black or white hands to match your wall clock frame and art design choice. Clock sits 1.75" deep and requires 1 AA battery (not included).
ABOUT THE ART
The Context:

Matthew 12: 38-41

The Sign of Jonah

38 Then some of the Pharisees and teachers of the law said to him, "Teacher, we want to see a sign from you."

39 He answered, "A wicked and adulterous generation asks for a sign! But none will be given it except the sign of the prophet Jonah. 40 For as Jonah was three days and three nights in the belly of a huge fish, so the Son of Man will be three days and three nights in the heart of the earth. 41 The men of Nineveh will stand up at the judgment with this generation and condemn it; for they repented at the preaching of Jonah, and now something greater than Jonah is here.