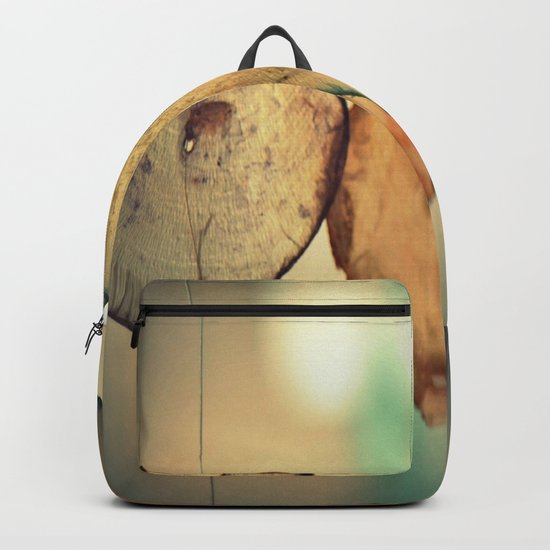 Backpack
Vintage Boho Chic Bokeh Hearts Wind Chimes
by
Corbin Henry
DESCRIPTION
Our Backpacks are crafted with spun poly fabric for durability and high print quality. Thoughtful details include double zipper enclosures, padded nylon back and bottom, interior laptop pocket (fits up to 15"), adjustable shoulder straps and front pocket for accessories. Dry clean or spot clean only. One unisex size: 17.75"(H) x 12.25"(W) x 5.75"(D).
ABOUT THE ART
Vintage Bokeh Translucent Windchime Hearts Pattern. Hearts mobile. Hearts windchimes. Love. Heart. Pretty. Transparent. Image courtesy of Pixabay.

Heart themed home decor, heart home decor, trending home decor, trending home decor 2016, home interior design trends, trending wall decor, trending home decor for sale, home decor ideas, modern home decor, home decor website, home decor accessories, home decor online shopping, home decor website, home decor catalog, home decor stores, designer shower curtains, luxury shower curtains, designer duvet covers, luxury duvet covers, designer throw blankets, luxury throw blankets, designer throw pillows, luxury throw pillows, designer laptop cases, luxury laptop cases, designer iphone cases, luxury iphone cases, designer area rugs, luxury area rugs, designer greeting cards, luxury greeting cards, blank greeting cards, all over print shirts, designer t-shirts, designer leggings, best leggings, luxury leggings, designer leggings online, fashion leggings, best designer leggings, designer tights, wall tapestries, designer wall tapestries, college wall tapestries, large wall tapestries, wall tapestries for dorms.

Hearts shower curtain, hearts duvet cover, hearts throw blanket, hearts throw pillow, hearts area rug, hearts greeting card, hearts t-shirt, hearts leggings, hearts wall tapestry, hearts, laptop case, hearts iphone case. Hearts carry-all pouches.
photography film vintage color
pattern love romantic bokeh
hearts hearts-pattern bokeh-hearts romantic-photography
boho-chic wind-chimes three-hearts heart-wind-chimes
pretty pretty-hearts beautiful beautiful-hearts
rustic-hearts