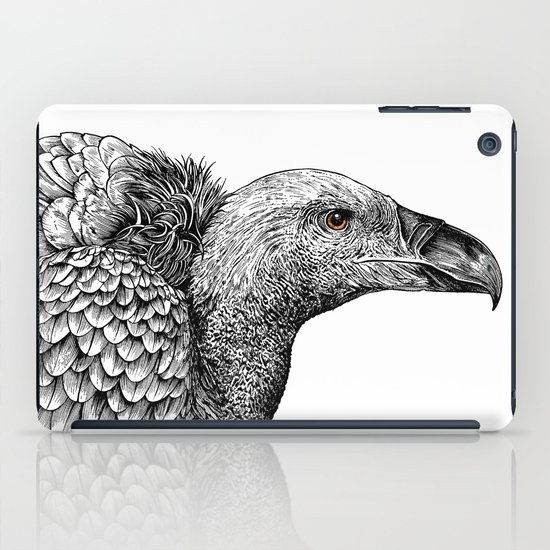 iPad Case
White-backed Vulture
by
Rachel Caldwell
Free Worldwide Shipping Today!
DESCRIPTION
Protect your iPad with an impact resistant hard shell case featuring an extremely slim profile.
ABOUT THE ART
The White-backed Vulture is a typical vulture, with only down feathers on the head and neck, very broad wings and short tail feathers. It has a white neck ruff. Like other vultures it is a scavenger, feeding mostly from carcasses of animals which it finds by soaring over savannah. It also takes scraps from human habitations. It often moves in flocks. It breeds in trees on the savannah of west and east Africa, laying one egg. The population is mostly resident. As it is rarer than previously believed, its conservation status was reassessed from Least Concern to Near Threatened in the 2007 IUCN Red List.