WITHIN THE TIDES - CRASHING WAVES TEAL Wall Mural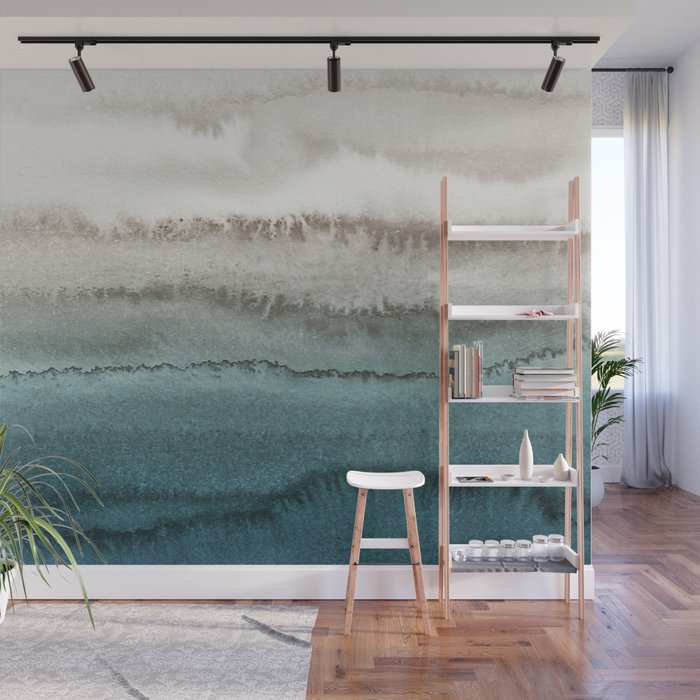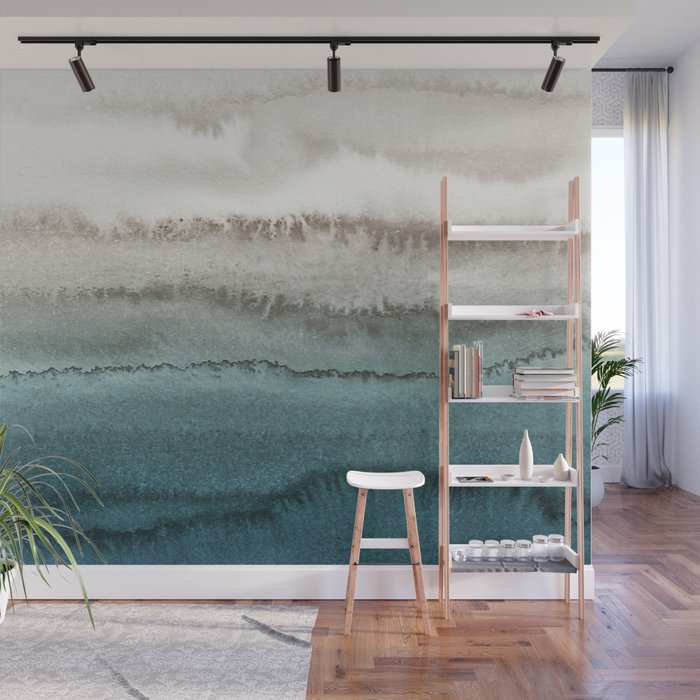 WITHIN THE TIDES - CRASHING WAVES TEAL Wall Mural
Make a big statement. Wall murals are the ideal way to turn a blank wall into a showcase for your unique style. Simply line up the panels, peel and stick to reveal your stunning design. Plus, they're removable and leave no sticky residue behind. Wall murals available in two floor-to-ceiling sizes.
8' Mural comes with four 2'(W) x 8'(H) panels

12' Mural comes with six 2' x 8' panels

Printed on self-adhesive woven polyester fabric panels, easy to stick on and off

Matte finish and texture

Features vibrant, water-based, non-toxic inks

Washable with mild soap and water

Every product is made just for you

For more info click here
Tips for Installing Your Wall Mural
Here's what you'll need beforehand (not included with your purchase): tape measure, smoothing tool, razor or utility blade, stepladder and a partner.
Read the instructions. We include a detailed, step-by-step guide in your packaging tube. Make sure to follow the instructions so your pattern looks perfect - with minimal air pockets and seamless alignment.
Watch the video: we've made a handy visual guide for you too - just in case you lose your instructions or want to see exactly how each step works.
Reviews
★★★★★
Katherine C.
December 22, 2021
Great but could be improved..
This is my second time ordering a mural from Society6. The quality is great, sturdy and the image is clear, although not as clear as the first mural I purchased, perhaps it's because this purchase was an abstract piece so it looked slightly pixelated. Improvements I'd suggest are 1. having the panels numbered. I hadn't laid out all the panels to see which came first because I thought they were ordered from back to front. I peeled the back panel and put it up to find out it was the middle 2nd to last piece! Hated that I had to peel it off the wall and risk having the panel stick to itself (which it did! almost had a panic attack). I figured it out though but time and effort was wasted. 2. One of the panels was not cut correctly so there's a very (very) fine white line that makes it look like the panel was not put up properly and therefore looks like some of the wall is exposed, but it's not. & because it was on the left side of the panel (I started from left to right) its not covered by the overlapping of the next panel. & of course it had to be the middle panel so it's directly in the middle of the room and it is visible up close. Other than those two issues, it's worth the buy.
★★★★★
Ariel B.
February 19, 2022
Color off
Shipping was reasonable but the package contained a stack of panels and nothing else, not even a packaging slip. The panels were not stacked in order, so I had to lay them all out on the floor and move them around until they were lined up correctly. The color I ordered was teal, which looked fairly green on my computer. What I received was blue, with no hint of green.
★★★★★
Aliana R.
January 23, 2022
Poor quality, white lines on
Poor quality, white lines on the joints of the mural, no instructions, requires to be trimmed however no idea how to. No numbering on the murals to align on the wall. Had to throw away- absolute waste of money.