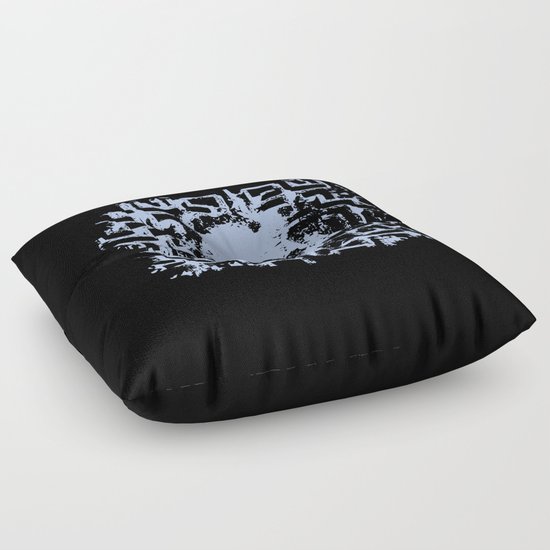 Floor Pillow
You Have Always Been the Caretaker Here
by
The Cracked Dispensary
DESCRIPTION
Our Floor Pillows are the cushiest cushions ever crafted. Made with 100% polyester for a soft touch, and overstuffed with firm-yet-plush fill so they never lose shape. Features a bar tack center stitch for an aesthetic dimple - and to prevent rips. Spot clean with warm water and mild detergent.
ABOUT THE ART
Look, if a supernatural hotel tries to make you murder your family and collect your soul as the permanent caretaker, you're going to want a shirt on your back you're comfortable wearing for eternity. This soft, breathable, 100% cotton shirt allows you to swing an ax with comfort and washes well, even after accidental makeout sessions with bloated corpses. We don't, however, recommend wearing it alone without a jacket when walking a hedge maze in the middle of winter.

Design by Blondefury.