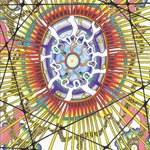 Art By Lee Smith
A little about the artist (all picture images are from original hand drawn artworks) First let me tell you that my artwork is in a big way not safe as it's not a bunch of flowers a container of fruit or even a landscape. This is artwork from the imagination. My name is Lee Smith although many people, family and friends call me Andy (one of my middle names) I was born in London (Balham) the youngest of eight. For most of my life I have always felt that artwork and working with my hands was one of the best ways of expressing me. It has also been a portal or connection when taking those journeys that only artwork can take you to on in a physical and mental sense and sometimes both at the same time. I know that previous drawings that I have completed have had a large influence on my wooden artworks/puzzles so it was strange and surprising for me to find out just how much my woodworking's would have over my drawings in return. I now live in Whitchurch, Shropshire England and have been here for some time now. I love doing my type of art it is just a wonderful adventure. --------------------------------------------------------------------------------------------------------- You can find me at progressionart@yahoo.co.uk or progressionart on FaceBook Art By Lee Smith joined Society6 on August 9, 2016
More
A little about the artist (all picture images are from original hand drawn artworks)
First let me tell you that my artwork is in a big way not safe as it's not a bunch of flowers a container of fruit or even a landscape. This is artwork from the imagination.
My name is Lee Smith although many people, family and friends call me Andy (one of my middle names) I was born in London (Balham) the youngest of eight.
For most of my life I have always felt that artwork and working with my hands was one of the best ways of expressing me.
It has also been a portal or connection when taking those journeys that only artwork can take you to on in a physical and mental sense and sometimes both at the same time.
I know that previous drawings that I have completed have had a large influence on my wooden artworks/puzzles so it was strange and surprising for me to find out just how much my woodworking's would have over my drawings in return.
I now live in Whitchurch, Shropshire England and have been here for some time now.
I love doing my type of art it is just a wonderful adventure.
---
You can find me at progressionart@yahoo.co.uk
or progressionart on FaceBook
Art By Lee Smith joined Society6 on August 9, 2016.