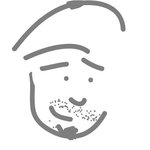 Propellorhead
I love all things automotive and motorsport and I began drawing at a very early age. It just made sense to put the two together! I hope you enjoy my artworks, and if you have any suggestions or requests, let me know, I am happy to oblige! Visit my DeviantArt page to see all my illustrations. http://propellorhead.deviantart.com -P Propellorhead joined Society6 on September 20, 2013
More
I love all things automotive and motorsport and I began drawing at a very early age. It just made sense to put the two together! I hope you enjoy my artworks, and if you have any suggestions or requests, let me know, I am happy to oblige!
Visit my DeviantArt page to see all my illustrations. http://propellorhead.deviantart.com
-P
Propellorhead joined Society6 on September 20, 2013.