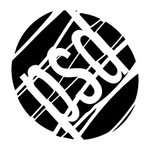 Phil S Davies
I'm a South Florida based multidisciplinary graphic designer, specializing branding, web design, UI/UX, typography, illustration and effective solutions for developing ideas and communication solutions. When I'm not working at my design job, I'm drawing, doodling or illustrating... or playing Mario Kart. Phil S Davies joined Society6 on September 18, 2014
More
I'm a South Florida based multidisciplinary graphic designer, specializing branding, web design, UI/UX, typography, illustration and effective solutions for developing ideas and communication solutions.
When I'm not working at my design job, I'm drawing, doodling or illustrating... or playing Mario Kart.
Phil S Davies joined Society6 on September 18, 2014.
Phil S Davies's Store
30 results
Filter