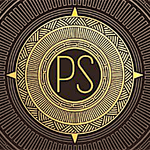 PS Studio
Art prints, housewares and clothing created from original paintings and artwork by British American artist Paul Seftel. A curated selection of works and items to reflect the colors of the earth, consciousness and time and cast that light into everyday objects, making all the small things, works of art.
Born in 1974 and raised in London, Paul has lived across the US for the last 25 years. Exploring many mediums, yet primarily working wth light, color and texture, Paul has also written a couple of books, and worked with film / video art and production. Finding his own visual language, his works are a journal which map the artists' experience and voyage. Self realization, consciousness, spiritual experience and dreams are all part of the conceptual story.
Seen close up and from a great distance, this work is a study of an 'ancient future' - our Earth, atmosphere and energy at the end of time, at the dawn of this new millennium. The perception and consciousness of our age is able to now see and map the earth and stars like never before, gaining new perspectives on the past and future. Seftel's paintings reflect this zeitgeist, capturing both the cellular microcosm and planetary macrocosmic vision of what it is to 'be here now'.
Painting into new dimensions, Paul makes his own paint mixtures using stone and metal minerals, and raw pigment. There's alchemy at work in the transformational hues, blending and merging on canvas to reflect physical states of consciousness - 'inner life' captured in cured forms like slabs of soul, mined from this rock as we move through space.
Seftel's study and research into ancient civilizations and metaphysics has taken him to many places, inside and out - exploring the ancient monumental stone works in Britain to the earth art, hot springs and alien expanses of America.
Read more