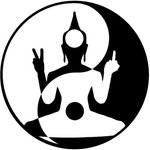 PsychoBudgie
PsychoBudgie is an optimistic pessimist with a bipolar disorder, influenced by the light and dark side of life and a tendency to attack his own reflection in the mirror. https://www.facebook.com/pages/Psychobudgie/647198128672428 http://www.redbubble.com/people/blackiguana http://www.cafepress.com/psychobudgierags http://revolutionrags.spreadshirt.de/ http://www.mysoti.com/designer/PsychoBudgie http://www.zazzle.co.uk/psychobudgieragsrf=238566556763182767 http://www.threadless.com/profile/2473249/psycho-budgie/ http://www.wordans.co.uk?from=PsychoBudgie
Most of my ideas are predominantly envisioned with T Shirts in mind.
If you want something more "arty" about me. You can make your own up here. http://www.artybollocks.com/#abg_full
My gallery is Copyright ©2014 M Vaizey. All rights reserved. All the materials contained in my Society6 gallery may not be reproduced, copied, edited, published, transmitted or uploaded in any way without my written permission. My images do not belong to the public domain.
Read more
PsychoBudgie's Store
Filter